Analysis The latest FlashSystem from IBM uses InfiniBand to hook up the 900 flash box to the SA9000 and A9000R servers running the SVC software. Where does that leave NVMe over Fabrics?
FlashSystem chief architect, IBM Fellow and CTO Andy Walls talked flash technology with The Register this week and said NVMe over Fabrics was interesting. NVMe SSDs were not used inside the 900, IBM used its own MicroLatency flash modules instead. Nor was NVMe over Fabrics used to link the 900 enclosure to the servers used in the A9000/A9000R systems because InfiniBand provided the low latency and reliability needed.
What did he think about NVMe over Fabrics generally? First of all there are, he said, millions of dollars invested in Fibre Channel SANs and customers, clients in IBM lingo, were not likely to switch them out and install NVMe over Fabrics systems using, say, an Ethernet cable with ROCE or iWARP (Intel's preference) running across it.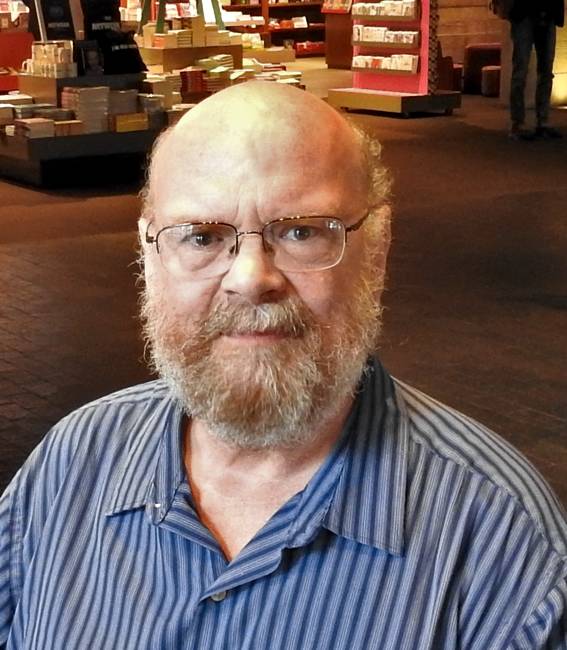 IBM's Andy Walls, a 36-year IBM veteran
What was far more interesting was NVMe over Fibre Channel, which both Cisco and Broadcom/Brocade espouse.
Walls could envisage* a potential FlashSystem supporting NVMe over FC access. That would be to the 900 flash enclosure, since NVMe over Fabrics users would probably want the absolute lowest latency access they could get.
However, the same Fibre Channel (FC) infrastructure can carry both standard FC and NVMe over FC data messages. We could envisage an A9000 or A9000R system with, firstly, NVMe over FC access direct to the 900 part of the system, and straight FC access to the server part of the system.
There would be two pools of storage: the fastest access NVMe over FC-accessed pool, and an ordinary FC pool with standard FC access and all the A9000/SA9000R data services available. The system would effectively be tiered.
For the 900 there would be a Fibre Channel adaptor supporting NVMe access, with some interface to the flash modules developed to complete the link.
A Reg flight of tech fancy then suggests external software in the accessing servers could direct the 900 to move data up to the FC storage pool as needed; when it had aged for example, or needed protecting. The A9000/9000R servers could also write data to the 900 if it needed promoting to the faster access tier.
Walls gently pointed out that Storwize already has a tiering capability, EasyTier.
This two-pool scheme seems a natural fit for the needs of existing Fibre Channel SAN users who want to embrace the faster access of NVMe over Fabrics, when it has matured into an enterprise-class technology, and yet preserve their existing Fibre Channel SAN investment and infrastructure.
He suggests they are unlikely to want to rip-and-replace FC SANs with NVMe over Fabrics-accessed arrays, preferring a hybrid approach.
What do we think? Big Blue speaks true. ®
Bootnote
*We should stress this is not a commitment by IBM to produce an NVMe over Fabrics-accessed FlashSystem.