Lenovo buys majority stake in Fujitsu's sickly PC biz
Not so super-committed to computers now then...
---
Japanese tech pusher Fujitsu has finally - as expected - found a solution for its ailing PC business: it will sell a majority stake to Lenovo for up to JPY28bn (£187m) that will be used to form a joint venture.
The pair, along with the Development Bank of Japan, will "focus on the research, development, design, manufacturing and sales of client computing devices for the global PC market," the firms said.
Under the terms of the deal, Fujitsu will offload a 51 per cent stake in its PC unit to Lenovo and some 5 per cent will go to DBJ: the new organisation will be imaginatively entitled Fujitsu Client Computing Ltd (FCCL).
The financials of the transaction, which is expected to close in Q1 of fiscal 2018, will see Fujitsu initially receive JPY17.85bn (£118m) from Lenovo and JPY2.5bn (£16m) from DBJ. The payment from Lenovo could rise to JPY25.5bn (£168.6m) depending on future performance.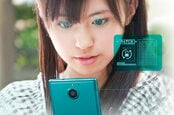 We are not getting out of PCs, says Fujitsu exec
READ MORE
On formation, Kuniaki Saito, the current "representative director and president" of Fujitsu's PC business, will hold onto the position at the newish venture, despite presiding over falling sales in the current one.
The computers produced from the joint venture will be sold under the Fujitsu brand to corporate punters worldwide, either directly via its own sales force or via middlemen in the channel. In Japan, the venture will sell stuff to consumers via retailers and its own website.
The companies claimed:
Through this strategic collaboration, Fujitsu and Lenovo aim to drive further growth, scale and competitiveness in the PC businesses both in Japan and worldwide. The JV will leverage Fujitsu's capabilities in global sales, customer support, R&D, highly automated and efficient manufacturing and systems integration that meet customers' needs.
In reality, Fujitsu was relegated to the sidelines of the global PC sales battle ever since the Japanese firm bought out Siemens' stake in the joint venture they formed in the '90s, and started to clip back in consumer portfolio outside of Japan. It doesn't rank in the top five biggest sellers of PC tin and hasn't for years.
The gear was considered to be well engineered but over priced for what was essentially a commodity. El Reg asked Fujitsu a couple of years ago if it was committed to the market, and an exec professed undying love for PCs.
Fujitsu had searched long and hard for a buyer of its computer business, and was at one point believed to be merging with the former Sony-owned PC company in Japan and Toshiba. ®