NVMe over Fabrics storage pioneer Mangstor seems to be vanishing before our eyes and being replaced by EXTEN Technologies.
Mangstor pioneered superfast access NVMe over Fabrics NX and MX-Series flash arrays. It was co-founded by now departed and ex-CEO Trevor Smith and chief architect and latter-day CTO Ashwin Kamath. Pet supplies shipper Craig Gilmore became the CEO in November 2016.
The firm pulled in $7.1m funding in August.
Mangstor's website announces it is being re-designed but gives no clue about the new name: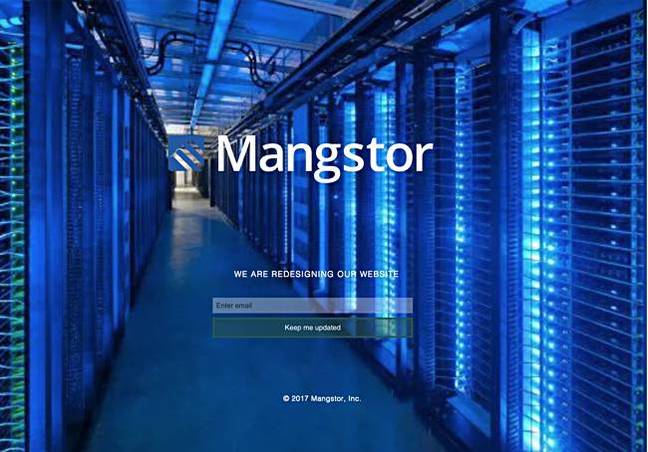 Mangstor re-design placeholder website
We checked LinkeIn for Mangstor staff who had moved to Exten Technologies, and found President and CEO Craig Gilmore. There is also Ashwin Kamath, Mangstor's founder, chief Architect and latterly the CTO, who is now CTO and founder of Exten Technologies. Chidambara Rameshkumar, a Mangstor firmware engineer is now principal software engineer at Exten, and Meghan Shields, who did PR at Mangstor, is now LinkedIn listed as marketing manager for Exten Technologies.
Other Mangstor employees are still LinkedIn listed as being at Mangstor, including John Archambeault, VP Systems Engineering, marketing communications director Scott Harlin and David Ridgeway, VP for product management.
Exten Technologies' website is a one-page web presence with no details of its operation.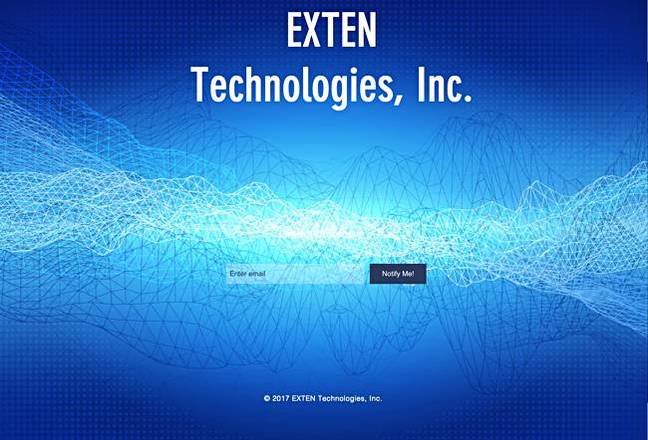 Exten Technologies placeholder website. Same blues as the Mangstor site? Same rough layout? Same designer?
We suspect this is a rebrand and change of product direction and asked Mangstor's co-founder and CTO Ashwin Kamath about it.
He replied: "Things are going well. We have re-branded and are currently in stealth mode as we are developing a new product set (leveraging all the technology we have developed to date) for an exciting market opportunity we see. We are working with a few large industry players and will make sure you are aware when we make a formal announcement." ®