The iPhone X's face recognition may be experiencing teething problems but the thousand-quid handset is a masterpiece of engineering.
Apple is the first to market with new, dense circuit board design called Stacked SLP, often referred to misleadingly as a "stacked logic board". Today's phones use 10 layers of copper on the PCB. Stacked SLP uses 20. This permits for a higher density of components in a given surface area. The iPhone X had also been tipped to have a 10-layer AP board, eight-layer RF board and two layers of interposers.
KGI Securities analyst Ming-Chi Kuo first highlighted the use of the technique in an investor note back in February, and schematics substantiated the reports in August.
iFixit has conducted a teardown of the iPhone X and finds two boards stacked in a sandwich configuration, giving around 130 per cent of the area of the logic board in the iPhone 8 Plus.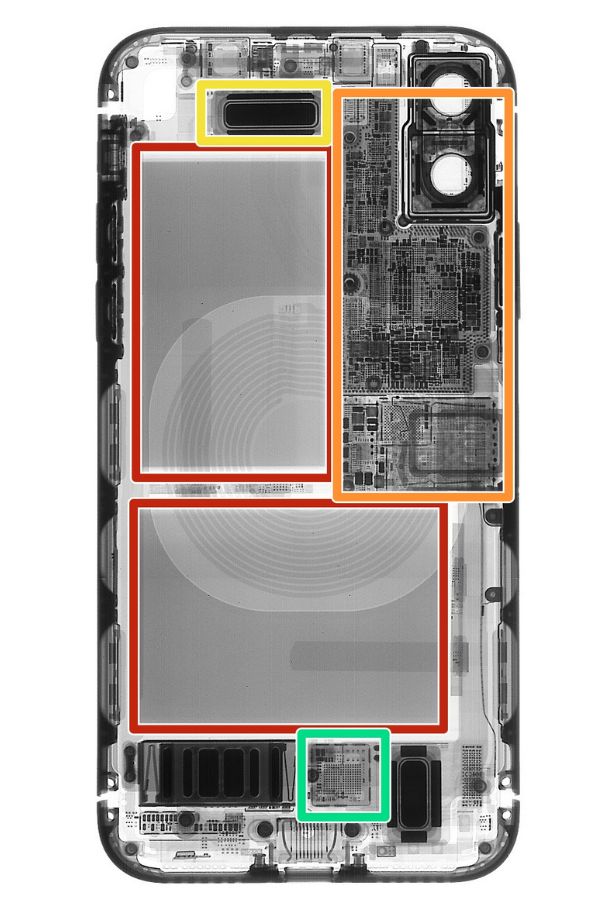 Logic board in orange; dual-cell battery marked red [Source: iFixit]
iFixit also found a dual-celled battery in an iPhone for the first time, creating a 10.35Wh (2716mAh at 3.81V) battery, needed to power the much higher density display. Although Apple raised the bar for high-density mobile screens displays with its iPhone 4 "Retina display", its lagged behind Android rivals with QuadHD displays in recent years.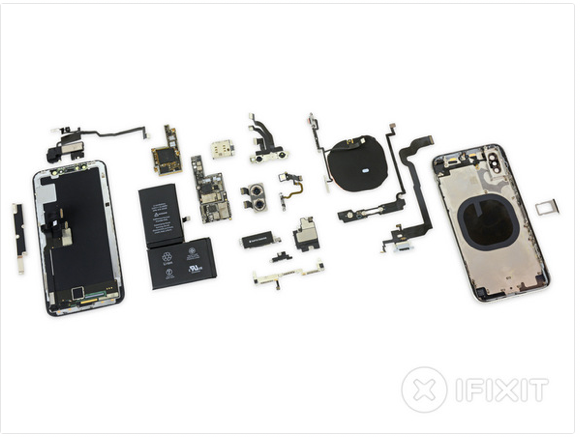 Source: iFixit
As we pointed out at the time, the first larger iPhone built in response to the market's demands for larger screens, 2014's iPhone 6 Plus, used a 2208x1242 panel downscaled to 1080x1920.
The X's 1125x2436 panel is a significant improvement then. And it comes with a beautiful notch.
Samsung is tipped to use Stacked SLP for its Galaxy S9 phones next year. ®
Similar topics