This article is more than 1 year old
Take off, ya hosers! Silicon Valley court says Google can safely ignore Canadian search ban
In America, at least
No, funnily enough, US tech monster Google doesn't have to obey a Canadian court order in America, a judge in the ad giant's home turf of California ruled this week.
Google had asked a US federal district court in San Jose for an injunction banning Canadian router-maker Equustek from enforcing, in the United States at least, a Canadian court order that demanded the removal of web search results linking to counterfeit gear.
Essentially, Equustek, based in British Columbia, was rightly upset people were peddling knockoffs of its networking devices on the internet, and asked Google to remove links to ersatz copies of its routers from its search engine.
Google agreed to remove the URLs in search queries made by people in Canada. However, Equustek wanted the blackout rolled out globally. Google snubbed that request, so, in 2014, Equustek took the online megalith to court in the Great White North to force it to tear down the links worldwide.
Somewhat surprisingly, given the David and Goliath nature of this battle, Equustek won, and obtained an injunction against Google to delete all the links to the copyright-infringing products. Google sparred with Equustek through the appeals system and all the way to the Canadian supreme court in a bid to overturn that judgment. Ultimately, in June this year, Google lost its fight, and Equustek won.
Curiously, the Canuck supremes said not only could the router maker keep its injunction against Google, but also that the injunction can be enforced worldwide to protect the Canadian Equustek's interests, meaning Google had to start deleting the links for all of its users on the planet.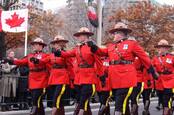 Google goes home to Cali to overturn Canada's worldwide search result ban
READ MORE
In response, Google took the case to its home court in Silicon Valley, lobbying a district judge to block any enforcement of the order in America on the grounds it would violate section 230 of the US Communications Decency Act, a rule that shields websites and ISPs from liability for what their users create.
Reasoning that having to delist content from Google would be an unnecessary infringement on free speech, the court said it would grant the Chocolate Factory's injunction to put a bullet in Equustek's enforcement of the Canadian court ruling. The Canadian biz did not oppose Google's injunction, for what it's worth.
"The Canadian order would eliminate section 230 immunity for service providers that link to third-party websites," Judge Edward Davila ruled on Thursday. "By forcing intermediaries to remove links to third-party material, the Canadian order undermines the policy goals of section 230 and threatens free speech on the global internet."
The decision is being hailed not only as a victory, of sorts, for Google, but as a potential win for civil rights and free speech online.
"The California ruling is a ray of hope on the horizon after years of litigation, but it is far from a satisfying outcome," said the EFF's Corynne McSherry and Vera Ranieri.
"While we're glad to see the court in California recognize the rights afforded by section 230 of the Communications Decency Act, most companies will not have the resources to mount this kind of international fight.
"If the current trend continues, many over-broad and unlawful orders will go unchallenged. Courts presented with a request for such an order must step up and require plaintiffs to meet a high burden – including proving that the requested order doesn't run contrary to the rights of everyone it will affect."
The San Jose-court-issued injunction is a preliminary step: another hearing into the matter is due to be held on November 9. ®