HPE has upgraded its Superdome X server to use Skylake CPUs, bragging that it's the world's most scalable and modular in-memory computing platform.
Superdome is HP's line of mission-critical, highly available servers that used Intel Itanium processors and have moved to using Xeons. The Superdome X takes x86 Xeon E7 v4 CPUs.
Superdome Flex is an x86-based system, not an Itanium one. The thing comes in a 5U enclosure, which supports four sockets and 6TB of memory (64GB DIMMS).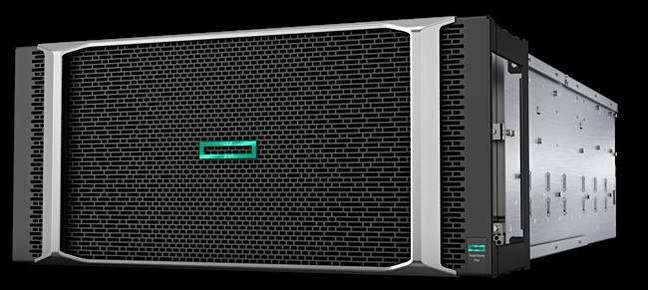 Superdome Flex
But only configurations of one or two chassis are supported at the initial release.
It has a modular design featuring:
Scaling from 768GB to 48TB of shared memory in a single system
Fault Tolerant Fabric built on dynamic multi-pathing and end-to-end retry technology
4 to 32 sockets, scaling in steps of 4
99.999 per cent single system availability with redundant components
HPE nPars (hard partitioning) technology
Contains low-level errors, including memory errors, before any interruption can occur at the operating system layer
Non-disruptive maintenance and updates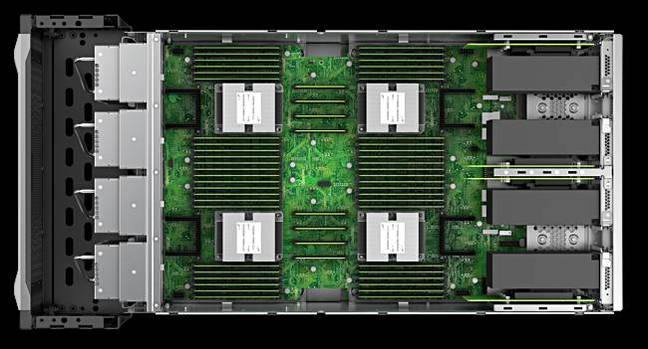 Superdome Flex 4-socket blade
The processors are from the Xeon Platinum and Gold families, with up to 28 cores per socket. Processor cache ranges from 16.6MB, through 19.25MB and 24.75MB to 38.5MB. There are 48 DIMM slots of memory per chassis and 12 DIMMS per CPU.
For networking it has 2 x 10 GbitE ports per chassis and 2 x 1 GbitE ports per chassis. A chassis has four drive bays, 16 x PCIe slots and four USB ports.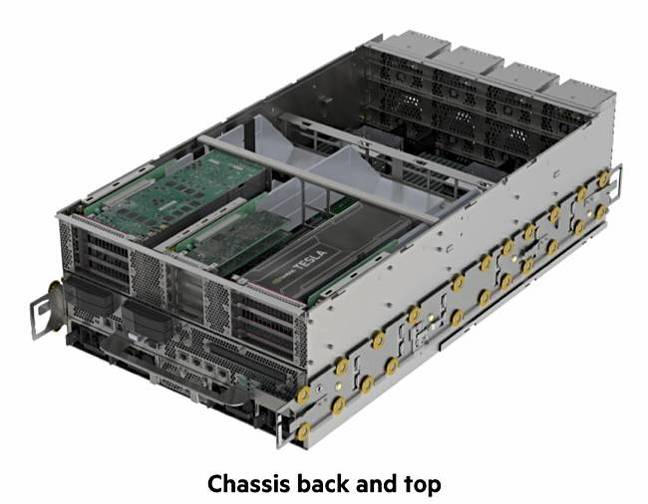 Every Superdome Flex system starts with one 4-socket Base Chassis (with boot support). An Expansion Chassis can be added to expand the system from 4-sockets to 8.
There are are two focused markets; in-memory databases, such as SAP HANA, Oracle Database In-Memory and Microsoft SQL Server, and real-time analytics. HPE says approximately 50 per cent of all SAP HANA server deployments are on HPE systems.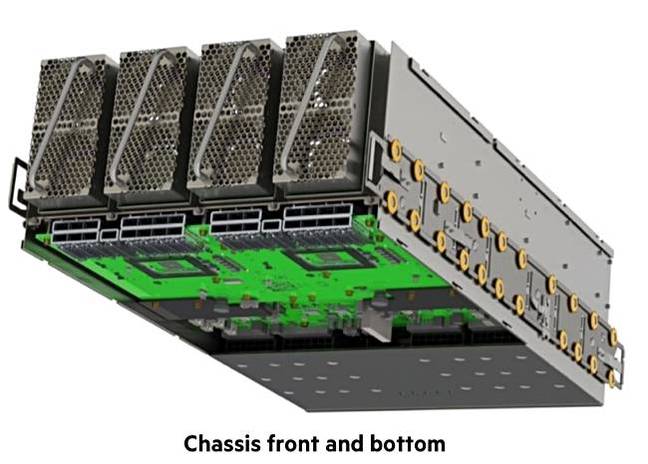 It claims that Superdome Flex is the highest performing platform on the 16P two-tier SAP Sales and Distribution (SD) standard application benchmark. It has, HPE says, a 45 per cent lower TCO than Oracle Exadata and a 41 per cent lower one than IBM POWER.
Get specs here. Superdome Flex comes with a three-year warranty and is available now. There is no word on pricing. ®