A British teenager who tried to order a car bomb on the dark web and get it delivered to his address has been found guilty this week.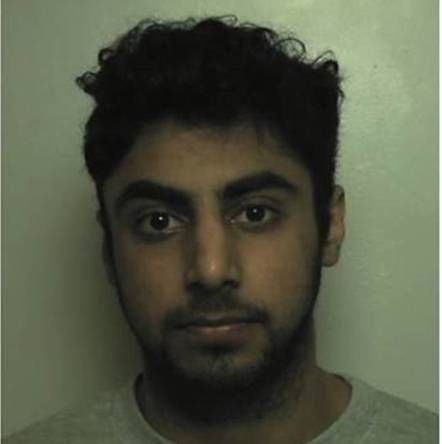 Failure ... Gurtej Randhawa (Source: NCA)
Gurtej Randhawa, 19, of Wightwick, in the West Midlands of England, was cuffed by cops in May after purchasing what he thought was what's legally known as a vehicle borne improvised explosive device from an online souk. Police say they were tipped off that he was trying to get his hands on a bomb, and took action.
Officers at the UK National Crime Agency said they switched the package with a dud device, and delivered it to the address specified by Randhawa. The plod waited until he tried to test the device and arrested him and two women, aged 18 and 45, who were later released without charge.
Randhawa pleaded guilty to attempting to import explosives, but denied maliciously possessing an explosive substance with intent to endanger life or cause serious injury. He was found guilty of the latter charge by Birmingham Crown Court on Tuesday.
"The explosive device Randhawa sought to purchase online had the potential to cause serious damage and kill many people if he had been successful in using it," said Tim Gregory from the crime agency's armed operations unit.
"He was not involved in an organised crime group or linked to terrorism, but is clearly an individual who poses a significant risk to the community. Identifying people like Randhawa – who seek to access illegal firearms and weapons – is a priority for the NCA and we will not stop in our efforts to make sure they are arrested and held accountable for their actions."
Randhawa was refused bail, will face sentencing on January 12, and can expect a serious prison sentence.
As for how exactly he was detected trying to get hold of explosives on the dark web, there are a number of possibilities. The most likely explanation is that the underworld store selling the car bomb was run by or infiltrated by the police as a sting operation. This is something some police make a habit of in the past against those looking to hire hitmen.
Alternatively, it may be that Randhawa was already under surveillance and his terror shopping was picked up by those monitoring him. It's also possible that the bomb was real but was detected in the postal system and exchanged for a phony device.
However, no doubt there will be those who take this as evidence that the police have found a way to break cryptographic anonymizing networks, such as Tor, that are a bedrock of the dark web. As ever, Occam's razor applies. ®
Similar topics