On-Call Welcome again to On-Call, in which The Register christens each new Friday with a reader-contributed tale of being asked to fix the unthinkable.
This week, meet "William" who told us about "a call I had whilst working on the IT Service Desk at my local Hospital."
"A lady called me up to say she had been to lunch and when she came back there was this error on her screen that she couldn't get rid of."
William used remote access to view her PC and saw … precisely nothing.
The user "insisted it was there and read the error message out to me." The code "had the word error in it and a reference number in brackets," so it sounded legit enough for William to Google the error code.
That search yielded nothing.
Further questioning saw the user tell William that she had rebooted her PC. Which William quickly saw was rubbish: it had been up for five days. It turned out the user thought turning off the monitor was a reboot.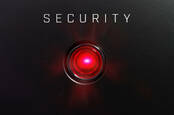 Official Secrets Act alert went off after embassy hired local tech support
READ MORE
[Sigh.]
William used his remote access powers to reboot the machine for real. But the user swore that "the error was there the entire time during the reboot."
"I couldn't get my head around that so I agreed to get a tech to visit the site," William told us.
But just as he was writing up the ticket, a colleague mentioned that he had put the error on her monitor. It was the code for an error in a recruitment file and he'd written it on a sticky note, then stuck on her monitor as a reminder.
"To say the user was embarrassed was an understatement," William told us.
Has a user asked you to debug something similarly silly? If so, click here to write to On-Call and it might be you getting something off your chest in this space next week. ®