Missouri Attorney General Josh Hawley on Monday said his office is investigating Google's business practices, adding fuel to the long smouldering antitrust fire that the Chocolate factory has been unable to extinguish.
The ad biz has been trying to smother the flames for almost a decade now, fanned at first by Microsoft's unsuccessful efforts to block the DoubleClick acquisition in 2007 and Google's now-defunct search deal with Yahoo! in 2008.
After a complaint by price comparison website Foundem in 2010, monopoly watchdogs started paying attention.
Google settled with America's trade watchdog the FTC in 2013, and almost settled with European Union antitrust regulators regarding its search business in 2014, only to see Margrethe Vestager take over as EU competition chief and derail that deal. In June, Europe whacked a €2.42bn ($2.8bn) fine on Google's parent company Alphabet, which has appealed the penalty, for abusing its dominant position in search and ads.
"There is strong reason to believe that Google has not been acting with the best interest of Missourians in mind," the US state's Attorney General said in a statement. "My office will not stand by and let private consumer information be jeopardized by industry giants, especially to pad their profits."
In 2010, Greg Abbott, Texas Attorney General at the time, initiated a similar inquiry into Google's business practices that has yet to amount to anything. In 2017, amid lawmakers' withering criticism for Google and Facebook over the plague of misinformation spread through unvetted social media ads, the risks look greater for Google.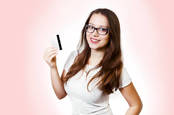 Google tracks what you spend offline to prove its online ads work. And privacy folks are furious
READ MORE
Hawley said his office is looking into whether Google has violated Missouri consumer protection and antitrust laws, pointing to the EU fine and a complaint filed by the Electronic Privacy Information Center in July with the FTC over Google's online tracking of consumers.
Via Twitter, Hawley elaborated on the investigation. "No entity in the history of the world has collected as much information about you as Google," he said. "My office wants to know what Google is doing with this information."
Hawley claims there may be evidence that Google manipulates its search results to favor Google-affiliated websites over competitors' websites. And if there is, he said, that may qualify as illegal anticompetitive behavior. For example, Google has a habit of bunging things like restaurant reviews and copies of song lyrics at the top of relevant search results, pushing out of the way links to rivals reviews and lyrics websites. Given the virtual monopoly Google holds in mobile search, and an 80 per cent market share on desktop, actions like this look a little anticompetitive in some people's eyes.
Toward that end, Hawley's office has issued an investigative subpoena to find out more.
"We have not yet received the subpoena, however, we have strong privacy protections in place for our users and continue to operate in a highly competitive and dynamic environment," said Google spokesperson Patrick Lenihan in a statement provided to The Register. ®
PS: Billionaire VC Peter Thiel has donated about a third of a million bucks to Hawley over the past couple of years. Incidentally, Thiel, a right-leaning supporter of Donald Trump and an early investor in Google-rival Facebook, has a right bee in his bonnet with liberal-slanted Google. Essentially, Google's monopoly on search, as Thiel describes it, threatens to crimp his own investments, it appears.