Austrian privacy activist Max Schrems' bid to bring a class-action lawsuit against Facebook has been dealt a blow by the advocate general advising the European Court of Justice.
The PhD student has been embroiled in a years-long battle with Facebook over its privacy policies and data-sharing with US spy agencies.
It has seen Schrems launch a number of sueballs at Zuck and co, including one against Facebook Ireland in his home court of Vienna over his private account.
He also appealed for more people to join him, offering to represent them pro bono, in a bid to launch a class-action case in the Austrian court. That brought in seven others, from Austria, Germany and India.
Facebook's tactic to see off this suit is to argue that Screms isn't a consumer, and so can't use those privileges to bring a case in his home court.
The megacorp argued that because Schrems set up a Facebook page – where he lists information on his lectures, books and panel debates – in addition to his personal account, his use of the social media platform is professional.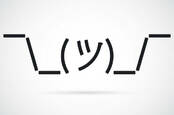 First annual review of Privacy Shield gives it a resounding... 'adequate'
READ MORE
Facebook Ireland also said that the consumer privilege that allows someone to sue a company in a different jurisdiction can't apply for joint claims.
The Supreme Court of Justice in Austria asked the ECJ to rule on these two questions: whether Schrems should be considered a consumer, and whether he can bring a class-action suit.
Advocate general Michal Bobek has today issued an opinion (PDF) advising the ECJ to rule that Schrems should be considered a consumer – but that he shouldn't be able to launch a class-action case.
Bobek said that publishing or lecturing in the field "do[es] not entail the loss of consumer status" for claims about a private, personal Facebook account.
"Knowledge, experience, civic engagement or the fact of having reached certain renown due to litigation do not in themselves prevent someone from being a consumer," the opinion notice read.
So, mark one up for Schrems – if the ECJ heeds Bobek's advice (which isn't binding, but is usually followed), he should be allowed to sue Facebook Ireland from the Vienna court.
But Bobek came down on the side of Facebook on the second question over the class-action suit: he can't add "consumers domiciled other places of the same Member State, in other Member States or in non-Member States" to his consumer case.
"The jurisdictional consumer privilege is always limited to the concrete and specific parties to the contract," the opinion said.
"It would be incompatible with these rules to allow a consumer to also make use of this privilege for claims assigned to him by other consumers purely for litigation purposes."
Bobek said this would allow the concentration of claims in one jurisdiction - and to "choose the place of the more favourable courts" - that could lead to overburdening some jurisdictions.
The advocate general added that there should be some form of collective redress for consumer protection, but that this was better served by legislation than the courts.
Schrems said that this opinion was "unfortunately hard to understand", and countered that if people were to bring separate cases this would drive court costs up for everyone.
"The consequence would be that thousands of courts in the whole European Union would have to deal with an identical, but local lawsuit against Facebook," he said.
On the prospect of launching a joint case in Facebook Ireland's jurisdiction, he said: "Bringing a case in Ireland is equally impossible, because the legal costs for a data protection lawsuit of €500 could easily lead to legal costs of €10-20 million under the Irish system."
Schrems concluded: "In this case we would be in a situation where citizens have rights on paper – but no realistic option to ever defend their rights in practice." ®