Vision of a connected speaker in every room to save shouting at the kids when dinner hits the table Google has taken on the might of the intercom industry with a device that makes shouting at your kids to get them to come to the dinner table redundant – for perhaps a couple of hundred dollars.
The company did so on Tuesday with an announcement that its Google Home devices can now broadcast.
One need only speak instructions such as "Ok Google, broadcast it's time for school!" and those words will be repeated in every Google Home around your home.
Android devices running Google's Assistant are also in on the action: apparently you can say "Ok Google, broadcast I'm on my way home!" and your smart speakers will repeat your words, to warn your kids to stop watching YouTube and start pretending to do some homework.
The Register estimates that your throat can be spared the exertion of occasional domestic bellowing for about $230 – the cost of one big Google Home and two little ones.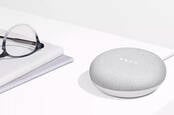 The Google Home Mini: Great, right up until you want to smash it in fury
READ MORE
Google's announcement did not mention business applications, but there appears to be nothing standing in the way of businesses using the technology.
For now the disrupto-com only works with the Google Assistant on phones and speakers set to English language in the U.S., Australia, Canada and the U.K. Google's promised "more languages coming soon."
Which will do two things: anger New Zealanders, who wonder why they're excluded, and; give the domestic intercom industry beyond the anglosphere a warning it's in the sights of Google's disrupto-tronic innovation-ray. ®