Amazon launches Secret Region – so secret it's endorsed by the CIA
The rest of us just get a 0.04% improvement in EC2 reliability, to a guaranteed 99.99%
---
Amazon Web Services has launched a Secret Region – which we know about because the CIA has endorsed it.
The new region is certified to run workloads rated "Secret" on the United States' data classifications, which proceeds from Unclassified to Sensitive, then to Secret and finally to Top Secret.
AWS claimed the launch is significant as it means US government users can turn to one cloud for most of their needs, rather than having to shop for multiple clouds for data with different sensitivities. The region is not only very secure, it's also been made available to US intelligence agencies through an existing Commercial Cloud Services (C2S) deal with AWS.
The cloud colossus was even able to secure a quote from CIA CIO John Edwards, who rated the new region "a key component of the Intel Community's multi-fabric cloud strategy" and as significant as the C2S deal.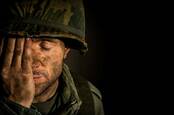 Massive US military social media spying archive left wide open in AWS S3 buckets
READ MORE
Government users tend stick around for a long time, so a Secret Region has the potential to be a long-term money-spinner for AWS, and very bad news for legacy IT companies that have often made a virtue of their size and stability when selling to the public sector. AWS satisfying spooks' desire for security and stitching up purchasing arrangements therefore shows that the US government is well and truly awake to public cloud possibilities.
Amazon has also cooked up something for the rest of us with a new service level agreement for its EC2 infrastructure-as-a-service offering. The changes from the old agreement are minor but telling: the company has gone from guaranteeing 99.95 per cent uptime to 99.99 per cent uptime. Uptime is assessed monthly. ®