This article is more than 1 year old
StorONE 're-invents' storage stack to set hardware free
After 6 years of work, 35 people in StorOne say storage industry's wrong
Analysis Israeli storage startup StorONE says it has re-invented the storage stack to set hardware free.
The software is TRU (Total Resource Utilisation), a storage array controller that provides file, block and object storage on the same drives, 650,000 random read 4K IOPS, and effectively unlimited snapshots. It supports all drive types – NVMe, SAS, SATA SSDs and HDDs – in the same server.
A customer's hardware investment will match the rated IOPS, throughput and capacity of the drive regardless of whether it is SSD, NVMe or HDD. The pitch is essentially: Don't add more hardware to get better storage performance, use TRU software instead and use less hardware than you already have.
We should think of radically different storage array controller software that releases all of a storage drive's potential performance.
StorONE doesn't say how it does this, instead saying things like a mid-range hardware configuration array can deliver the performance of a high-end array.
Who are the people involved?
The company was founded in 2011 by CEO Gil Naor, who founded and was CEO of Storwize with its real-time compression engine, and CTO Raz Gordon, an expert in wire-speed networking. It raised more than $30m in a 2012 A-round of funding from Seagate; XtremIO seed investor Giza; JGV; and private investors such as John Thompson and Ed Zander.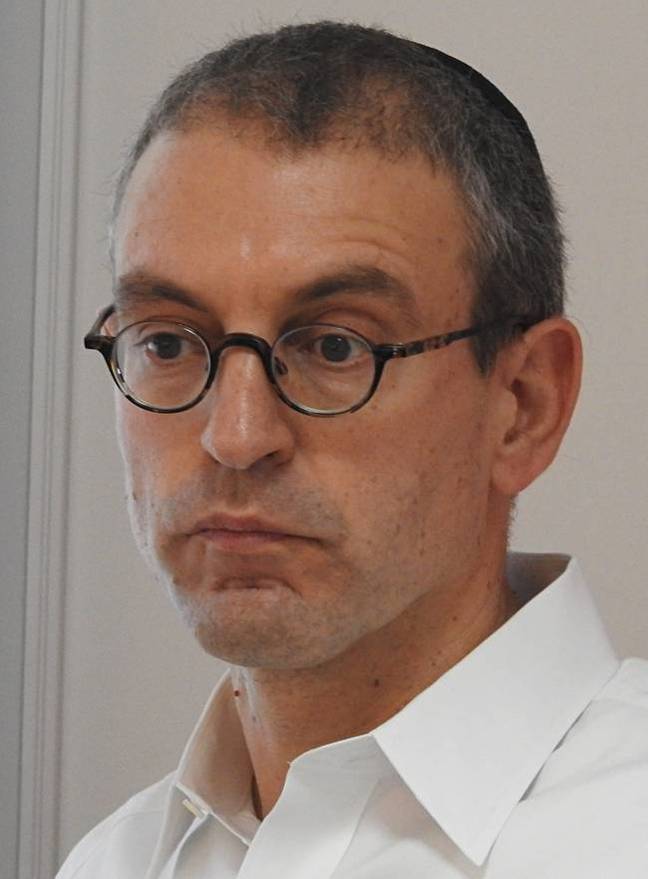 StorONE co-founder and CEO Gil Naor
StorONE has been developing the TRU software since then, with no further funding and in stealth, with a staff of 35 people. There are more than 50 awarded and pending patents for its technology.
They ask, why is the storage array price per IOPS around $0.5-$1 when a single drive with 250,000 IOPS costs $500 (0.2 penny per IOPS)? Also, 24 basic level SSDs should provide 1M IOPS while providing the full capacity of the drives, but users are not getting it, because the storage controller software stack gets in the way. StorONE says it has collapsed this software stack to make it more efficient.
The claims are bold:
A single virtual appliance with with only 4 SSD can achieve performance comparable to a mid-range storage product;
4 x NVMe drives can achieve the same performance and latency as a high end array;
A single HDD JBOD can provide 5GB/sec with high capacity utilisation;
TRU scales up to 18GB/sec of throughput and 15PB of capacity;
Snapshots are writable and nested, supporting customised retention, VSS and CG; and
StorONE software + COTS hardware is <OPEX of brand new storage array (HW + SW) from other vendors.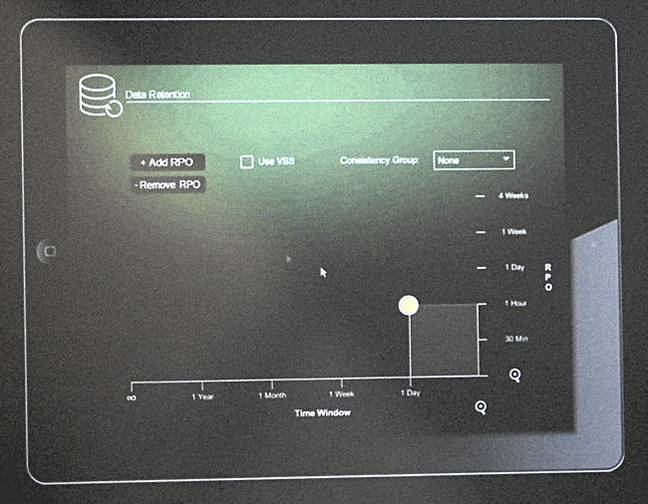 TRU protection screenshot
At a press briefing in Tel Aviv in October, we learned that volumes are spread across drives – but can be fractions of a disk. There are no RAID restrictions for disks or cards, with (N+K) data protection per volume, using an erasure-coding base. There is fast rebuild after a drive failure.
There is no deduplication or compression, neither being needed. We were told there are lots of new algorithms in the team's software, with lots of mathematics, we think, being used somehow to encode and/or describe data.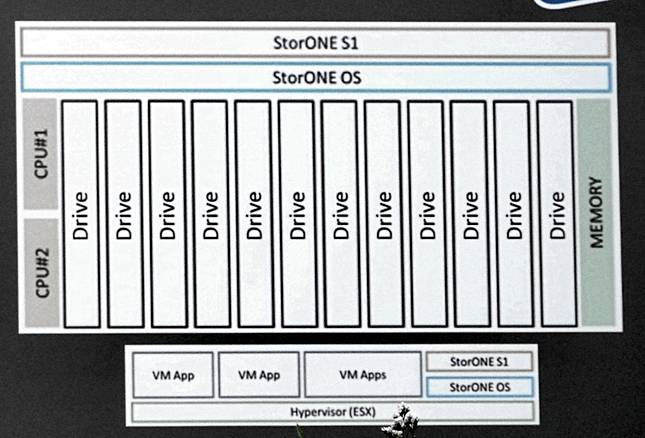 Basic StorONE SW diagram
A volume can be file or object but not block – these are all commodities. Blocks are different kinds of volumes. StorONE said it uses its own protocols inside the controller software.
The system has a GUI and can be managed from any device. It has a CLI and a REST API. It comes with application templates to minimise human admin set-up error.
We were given no clue at all as to the technology being used. Nobody said there was parallel access to the drives for example, or a different, Symbolic IO-style way of encoding data. The TRU software is an impenetrable black hole of secret technology.
+RegComment
With no tech backgrounder written by a credible analyst, no benchmarking information, no validation from an ESG or Gartner, and no open reliance on particular computer science algorithms, then all we can use to judge the credibility of StorONE's claims are the people.
Naor was a founder of Storwise and its real-time compression, which was sold to IBM and is a mainstream IBM array product. The CTO, Raz Gordon, was involved with the Galileo full wire-speed networking technology, acquired by Marvell in 2001 for $2.7bn.
For what it's worth, the people we saw were serious, with no marketing pizazz. They made extraordinary claims in a cool, collected and calm way.
Availability and pricing
TRU is available in an appliance form or as software-only.
Pricing for TRU Storage is based on physical storage consumption through a simple subscription licensing plan.
The price per GB for a 150TB installation is as low as $0.01, dropping to $0.002 (less than a penny) per GB for installations of petabytes in size. In its Early Adopters Program, on-site hardware of one petabyte is provided for free with the 1PB Capacity Plan, and, with a 150TB Performance Plan (200,000 IOPS), StorONE provides the first 15TB.
Intrigued or curious? Visit this website to find out more. ®