This article is more than 1 year old
HPE GreenLake: Enterprise takes another splash at pay-as-you-go private cloud
Come on in, the water's... err... cloudy
Businesses want cloud-style IT, HPE declared as it pushed out GreenLake on-premises everything-as-a-service models – an evolution of its Flex Capacity pay-per-use infrastructure.
These GreenLake products are similar to the converged infrastructure idea (servers, storage, networking, hypervisor, OS) but with application software and services added, and a pay-for-use pricing scheme layered on top.
It's not the first time someone has punted the private cloud-as-a-service (PCaaS) concept, of course. IBM had its Box Panel, acquired through buying Blue Box, as well as the SoftLayer scheme in late 2015, with on-premises infrastructure managed through Box software and SoftLayer. It's called IBM Cloud Private now, uses OpenStack and focuses on containerization.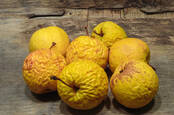 HPE gives execs a jiggle and merges subsidiaries in shrivelling Pointnext
READ MORE
Rackspace, meanwhile, has its OpenStack PCaaS, described in a blog here, and which appears to underpin HPE's GreenLake PCaaS.
HPE is aiming to ride the shift from capex to opex that's taking place as businesses look to consume more IT services cloud-style instead of owning and operating IT gear outright.
We can expect HPE to increase the number of GreenLake application suites over time. Ana Pinczuk, SVP and GM of HPE's PointNext Services, said HPE has Docker coming right up, with HPE Flex Capacity for containers as a service.
It expects to expand the set of partner companies in each one of the five GreenLake application areas, which are:
GreenLake Big Data – Hadoop datalake, pre-integrated and tested on HPE technology and HortonWorks or Cloudera software
GreenLake Backup – on-premises backup capacity using Commvault software pre-integrated on HPE kit with HPE metering technology and management services
GreenLake Database – EDB Postgres delivered on-premises and built on open source PostgreSQL technology
GreenLake for SAP HANA – on-premises appliance operated by HPE with SAP-certified hardware, operating system, and services
GreenLake Edge Compute – scalable IoT tech and services at the edge
GreenLake differs from IBM's CloudPrivate by not being an on-ramp to containerization and containerized IBM public-private cloud workload mobility. GreenLake will support Docker but there is no mention yet of containerized versions of the five app bundles.
Think about all this as a concierge-type service to have cloud-style, application-specific infrastructure based on-premises, supplied and managed by HPE – or its channel in the future.
As well as the converged system/application bundles, there's a GreenLake Flex Capacity-based infrastructure product, which is a rejigging of the existing PointNext Flex Capacity with payment by consumption.
It features modular, pre-packaged infrastructure choices: high-performance computing, Microsoft Azure Stack, and SimpliVity hyperconverged infrastructure, with capacity planning, and availability to HPE's channel.
Each bundle includes PointNext advisory, professional, remote monitoring and management services, a Flex Capacity pay-per-use consumption model, reference architecture HPE hardware/software platforms, support and a subscription to e-learning content.
HPE claims these PCaaS offerings costs the same as, or less than, the public cloud, but we haven't seen any numbers to back this up.
The metering is based, we understand, on Cloud Cruiser technology, which HPE bought in February and made an integral part of Flex Capacity.
We haven't seen any configuration details or pricing numbers. ®