This article is more than 1 year old
Couchbase CEO: 'No current financing plans' but no IPO date either
NoSQL biz touts 'engagement database' to firms with cash to burn on 'digital transformation'
Couchbase is going after businesses tracking customer interactions and investing in "digital transformation" amid speculation of an IPO.
The database-flinger wants to make sure it ends up on the right side of the consolidation of the NoSQL space, with observers watching it closely now that competitor MongoDB has taken the plunge.
CEO Matt Cain, who joined Couchbase in April from Veritas, told The Register that the firm was on a "fantastic trajectory" but would not be drawn on a date for an IPO.
In March 2016, his predecessor Bob Wiederhold told us that the firm's series-F funding round, which brought in $30m, would be its last.
When asked if that was still the case, Cain said: "We don't have any current financing plans, but my focus is on creating a long-term valuable company and not any particular event – although we are tracking according to our internal plans."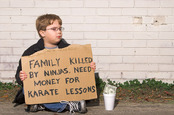 F-me! Couchbase yoinks $30m in yet another fundraising round
READ MORE
He also indicated that the firm was still planning to burn through cash. Cain said that as well as hiring more engineers, it planned to "invest heavily" in its customer-facing operations, which includes account managers and customer success teams, as well as its channel programme to build "an ecosystem of support".
"For the foreseeable future we will continue to invest," he said. "We're a high-growth company with big aspirations and are investing in the business accordingly."
Looking back on his seven or so months at the biz, Cain said that his aim had been to continue building momentum, and part of this has been to push Couchbase's latest offering at what he sees as a multitrillion-dollar market.
According to work the company commissioned, businesses are planning to spend $2.2 trillion on so-called digital transformation in 2019.
Although many people shudder at the "t-word", Cain said the planned investment "is one of the most fundamental things happening to the business landscape".
Couchbase fits in here, he said, because 84 per cent of the 450 IT leaders it sampled said that their legacy database solutions were holding them back.
"By definition, if they're spending $2.2tn, then they have the resources, so it's about how do we best allocate those resources – hence the emergence of new technologies. Now there's a compelling reason to evaluate the database layer of the stack," Cain said.
He described Couchbase's latest focus as offering companies an "engagement database" that zeros in on their increasing need to track and analyse customer interactions all the time, and adapting accordingly.
"On average, there are 1,000 interactions for every one transaction," he said. "The experience they have through that interaction is critically important – it's predicted it will be more important than product or price."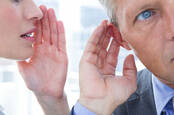 Pssst, wanna know a secret? MongoDB has confidentially filed for IPO, reports suggest
READ MORE
Couchbase's approach is to create a database "capable of managing high volumes of information, and doing so without any latency and on a real-time basis".
In reality, real-time means "sub-millisecond" response times, with "hundreds of thousands of data requests per second", Cain said, although this will depend on the application being run – the stats for mobile devices will be different to those in a data centre.
A mouthpiece for the biz said it couldn't offer much more detailed stats on speed and volume of data processed by customers due to commercial confidentiality, but pointed to one firm, Amadeus, whose seven applications are "able to process petabytes of data in upwards of 2.5 million operations per second".
Nonetheless, the sales pitch is clear, and is targeted at enterprises with lots of structured and unstructured data to squeeze for value, especially those in the e-commerce, gaming and digital health sectors.
It's also aimed more squarely at the digital transformation budgets held by the top rungs of companies, which is in contrast to MongoDB's pitch as the dev-friendly database company.
The official line from Cain is that the firm is offering something for all people in a firm.
"We're very mindful of the developer community and ensuring they have the tools and capabilities to make use of our platform an enjoyable and productive one," he said.
"On top of that, we're very focused on solving business outcomes for customers – whether that's new customer experiences, time to market or reducing total cost of ownership – so we do focus on CIOs, VPs of infrastructure, chief data officers and chief digital officers."