This article is more than 1 year old
Hardly anyone uses Australia's My Health Record service
Signature policy has cost AU$1.7bn, looks rather sickly
One of the Australian government's signature policies, the electronic health record, has been all-but-abandoned by the healthcare sector.
While the AU$1.7 billion spent on the My Health Record system so far has attracted registrations from more than five million Australians, the government's dashboard [PDF] for the system reveals a collapse in the rate of new registrations.
In May 2017, registrations (excluding "bulk registrations", in which the government creates the record in an opt-out process) peaked at more than 40,000 new users for the month, and the graph below shows the decline since then.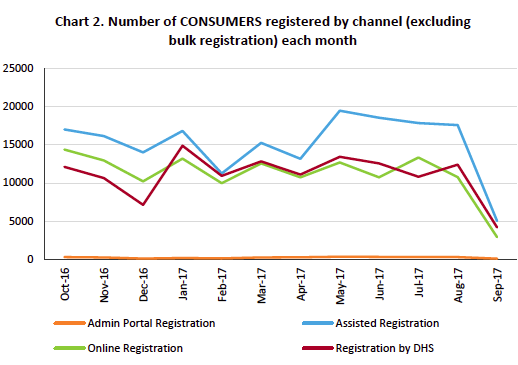 As Healthcare IT News noted, the healthcare sector's participation is low: just 263 specialists connected to the system, and fewer than 150 hospital discharge summaries were viewed by any healthcare provider.
Citizens have also all-but-ignored the feature allowing them to upload their own documents, or comment on documents in the My Health Record. Fewer than 2,000 such documents were uploaded in September, and the chart below shows usage declined to a lower point than any other month in the last year.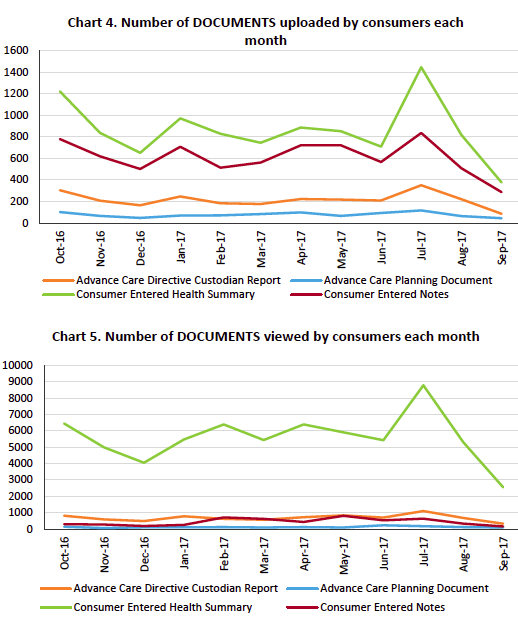 GPs who diligently entered patient summaries into the system are probably wasting their time: only 200 such documents were viewed by hospital staff in August.
The Royal Australian College of GPs' technology evangelist Dr Nathan Pinskier told Healthcare IT News general practitioners already had their own "well-developed" systems to capture the 137 million doctors' visits that happen each year. ®