This article is more than 1 year old
Max Schrems launches privacy NGO, wins €60k within first 24 hours
'None of Your Business' to help bring consumer cases to court
Austrian privacy activist Max Schrems is crowdfunding a nonprofit that will bring consumer privacy cases to court in a bid to enforce European data protection laws.
The non-governmental organisation, called NOYB, for None of Your Business, was launched yesterday and has already raised almost €60,000.
Schrems – famed for leaving the Safe Harbor agreement in tatters and chucking regular sueballs in the direction of Facebook and pals – said that, despite Europe having stringent data protection laws, "it sure feels different in practice".
Big biz "largely ignore" people's rights to privacy, he said, forcing them to sign up to "absurd terms" in order to access services online.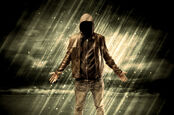 Permissionless data slurping: Why Google's latest bombshell matters
READ MORE
His idea for NOYB is to "make privacy a reality" by collectively enforcing data protection and privacy laws.
It will take advantage of terms set out in the General Data Protection Regulation that provide more options for collective redress, and allow NGOs to take action on behalf of others.
The NGO will focus on bringing consumer cases against data processing by big firms, rather than issues of government surveillance, which can usually only be challenged on a national basis.
"The goal of NOYB is to confront tech giants like Facebook, Google & Co. with a team of highly qualified and motivated lawyers and IT experts on equal footing," the group said in a statement.
It has estimated that it will need a minimum of €250,000 in the startup period of 2018 – which it will assess at the start of the new year – and then a regular operating cost of €500,000 a year.
Of the funding goal, Schrems said: "It doesn't make any sense to take on global companies without a solid basis. We want to do this properly, or not at all!"
The current donation figure – less than 24 hours after the launch event in Brussels – stands at €59,222.
Major partners in the project are Stadt Wien (Vienna is Schrems' home city), which has donated €25,000, privacy search engine StartPage, which has contributed €20,000, and the US privacy NGO epic, which gave €5,000.
It has also garnered support from a number of individual privacy campaigners and experts.
One of these donors, data protection consultant Tim Turner, told The Reg he hoped the NGO would shake things up and help make sure the voice of the individual is heard.
"Max Schrems has done a lot to challenge orthodoxy and industry driven thinking with his activities so far, and the way in which some big figures in data protection are so resistant to challenge only encourages me," he said.
"The tech industry is always keen on disruption – I hope NOYB may have as disruptive an effect as Schrems has had up to now."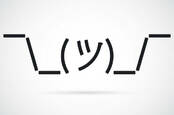 First annual review of Privacy Shield gives it a resounding... 'adequate'
READ MORE
NOYB counts privacy lawyer Christof Tschohl and consumer rights expert Petra Leupold as board members, while the NGO plans for a full-time staff of five.
A concept document (PDF) published by the group sets out four initial projects. Two are research-based, one looking at data use by smartphone apps and another into member states' consumer protection and privacy laws.
The others are to create a map of the major players in the tech industry and assess possible action in the area of smartphone operating systems.
Schrems has already dipped his toe into class action lawsuits, when he appealed for more people to join him in his case against Facebook Ireland, which he brought as a consumer through Vienna's courts.
However, earlier this month, advocate general Michal Bobek advised the European Court of Justice against allowing Schrems to sue the biz on behalf of other consumers.
"The jurisdictional consumer privilege is always limited to the concrete and specific parties to the contract," Bobek said in his opinion to the court. Such advice isn't binding, but does tend to be followed. ®