A New York investment firm is suing its ISP to retain its access to a high-speed international internet link – after the firm was acquired by a company that has a beef with the broadband provider.
KCG Holdings, a high-frequency trading specialist, claimed in a lawsuit filed this month in a southern NY district court that Hibernia Networks is trying to cut off its access to a vital transatlantic cable.
That's because, we're told, KCG's new parent, Virtu Financial, is locked in a dispute with Hibernia after developing its own networking technology that it says is capable of moving bits at a faster rate than Hibernia's transatlantic line. As a result, Virtu wants to terminate its contract with Hibernia.
Right now, Hibernia and Virtu are arguing over whether Virtu still has to pay off the remainder of its service contract with Hibernia, and Hibernia is passing its anger along to KCG, which was acquired by Virtu in July, by threatening to cut off their account as well until they agree to bar Virtu from using the connection.
The problem, KCG said, is that it is not yet able to use Virtu's networking tech, and until it can do so it must rely on the Hibernia transatlantic cable in order to place the thousands of financial transactions it makes every day.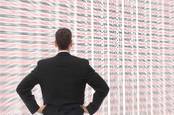 Software dev cuffed for 'nicking proprietary financial trading code'
READ MORE
"In short, the cable has become a key part of KCG's technology infrastructure," KCG told the court.
"Without access to the cable, KCG would be forced to shut down a significant portion of its trading activity with financial markets in Europe, which would have a significant impact on revenue and expose it to potential legal, regulatory and reputational risks."
Now, it is suing in order to force Hibernia to continue service until the contract runs out in 2020 (or KCG opts to cancel it and move to Virtu). Additionally, it wants Hibernia to drop its demand that KCG bar Virtu and its affiliate companies from being able to make use of KCG's transatlantic cable access.
"Hibernia thus has no basis to demand that Virtu not use Global Colocation's [KCG] access, or vice versa," the suit claimed.
"Moreover, Virtu and KCG have merged as of July 2017, and they continue to integrate their operations. As a practical matter, therefore, what Hibernia demands is not possible."
KCG is now seeking a temporary restraining order and injunction to bar Hibernia from cutting off its cable access until an arbiter can step in and work out an agreement between the two companies. ®
Similar topics