Interview When I last interviewed Eyeo comms chief Ben Williams a year ago, the smell of gun smoke and scorched flesh hung in the air. Our piece was headlined: Adblock overlord to Zuckerberg: Lay down your weapons and surrender.
But things are much calmer now. Over the past year, the use of ad-blockers on the desktop has levelled off, and the ad industry has got serious about removing the worst excesses of ad design. Williams corroborates the first part and sounds hopeful about the second.
Waiting in the wings is Google, which is tipped to enter the ad-blocking business itself – a tribute to the terror that Eyeo and its whitelists induce.
Let's start with the big picture. The ad biz has more things to worry about than just blocking, as brand reputation and overall effectiveness of digital ads have become questioned, in a fairly existential way.
The industry was making gestures towards making better ads last year. Now brands have expressed their displeasure: when Procter & Gamble pulls $140m of ads, that makes a huge difference.
The ad biz draws some comfort from the fact that blocking has plateaued, though.
"In Britain ad-blocking has definitely stabilised," says Williams. "By most counts it stayed the same, at around 22 per cent, for quite a while now. In the US it's 18 per cent. But desktop ad-blocking in India and Brazil is basically non-existent."
Williams says the big development this year is the proliferation of software with Adblock Plus-like filtering.
"All browsers now have this sort of partial filtering, rather than complete scorched-earth blocking.
"It's going mobile, though. We've seen people adopt it this year and it's a huge thing already in some places. Alibaba browser has 100 million users in India, China and Indonesia. Mobile blocking outnumbers desktop blockers there."
If Google builds ad filtering into Chrome then that validates what Eyeo's been doing all along.
"They call it ad filtering, but that's the ad blocking we've been propagating for years. To see that go mainstream is heartening."
Google to give 6 months' warning for 2018 Chrome adblockalypse – report
READ MORE
Google's move is about ensuring it controls ad standards – and not somebody else.
In a move that drew ferocious criticism, Eyeo began to do deals with publishers who paid to bypass its blocker. The UK culture minister at the time compared it to a protection racket.
Eyeo said it only whitelisted publishers who agreed to confirm to its acceptable ads definitions. Eyeo has now spun this out to an independent body, the Acceptable Ads Committee. But the industry has its own – the grand Coalition for Better Ads – and of course Google is a member.
Does he mind there being two standards bodies?
"It's good for users that the standards are being developed by a cross-industry group. They are not necessarily competing. What the Acceptable Ads Committee does now it's independent – and it's cross industry, and includes nonprofits and a user – is it tries to bring ad-blocking users in and treat them to a special, different experience. It treats them differently to the separate 78 per cent of users who don't use ad blockers."
The coalition's purpose is to make ads palatable, so nobody is ever tempted to install an ad-blocker.
"They're looking at removing the worst practices that people won't use ad-blockers and they're changing practices on an industry-wide level based on consumer demand."
As for Google? "We have to wait and see. The Devil is in the detail." European Commissioner for Competition Margrethe Vestager has promised to keep an eye on Google's role.
Flattr: Pay if you like
But the whitelist isn't the only thing about Eyeo that's riled publishers. Last year, it acquired Flattr, the online tip jar started by Peter Sunde of Pirate Bay notoriety.
If you can get anyone in publishing to acknowledge Flattr, it won't be a good thing they say. Williams believes they should include it as part of their diversification strategies. The idea is people volunteer money then it's distributed to participating sites. Flattr has had a rethink and was relaunched last month. It now invites publishers to support it, and has swapped the "wallet" for a subscription.
"You just give a certain amount a month – the minimum is €2 – and that then is distributed to sites that accept payments based on how much time you spend there. It doesn't even have to show on a webpage; people want users to be on board. Diversification can't be bad – we want to let publishers know there's free money out there – and it's only a line of code to their website."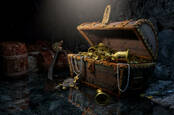 Adblock Plus owners commandeer Pirate Bay man's tip jar Flattr
READ MORE
But it's still voluntary. Early days yet, replies Williams, with the relaunched Flattr focusing on Germany. "It's a product that takes time to establish itself. We haven't exposed our ad-blocking audience of 105 million users to it. Activate Flattr with one click – not there."
With Facebook there's a strange sort of truce. Adblock Plus blocked Facebook, and Facebook retaliated. But you still see ads on Facebook with Adblock Plus turned on.
"It's closed," says Williams. "People aren't privy to what's going on in the background – Facebook is in full control of the policing of it."
But other approaches may soon emerge, led by shared payment platform Agate. With Agate, advertisers can top up your wallet, making "paying" painless.
Agate founder and CEO Dominic Young told us: "I think Flattr and other similar platforms are great, and the 'pay what you want, if you want' has shown to be a niche strategy which is working for some right now – The Guardian claims to have 500,000 regular contributors who pay despite their product being free. A sustainable future business model for media on the internet needs more than this, though.
"Publishers need to collect revenue without an intrusive, clunky process which itself puts off most consumers. And it needs to be able to do all this without commitment – subscriptions are too high a price for all but the most determined and loyal consumers of, say, newspapers.
"Flattr is doing some of it, but still seems more like a charitable gesture than a purchase." ®