Crypto-cash souk Coinbase forced to rat out its high rollers to probing US taxmen
Broker claims 'partial victory' after caving to IRS demand
Cryptocurrency exchange Coinbase will be turning over information on 14,000 of its users to the IRS – Uncle Sam's tax collectors – thanks to an order from a US court.
Judge Jacqueline Corley of the San Francisco district court ruled on Wednesday the Bitcoin, Ethereum, and Litecoin trading website will be required to hand over records on anyone who moved more than $20,000 in transactions between 2013 and 2015.
The order [PDF] comes after a year-long battle between the IRS and Coinbase over the US tax authority's request that Coinbase cough up any identifying personal details on users it believes were skirting taxes on money that had been moved through the site and underreporting gains that should be taxed. Basically, the IRS wants to know who exactly has been potentially evading their taxes by moving money through the site.
Coinbase objected, claiming the demand was a violation of its customers' privacy. Now, after narrowing the scope of the request, the IRS will get its hands on info on 14,355 people it believes moved the most amount of money through Coinbase without paying tax on their gains. Coinbase estimates the targeted group is about one per cent of its total customer base.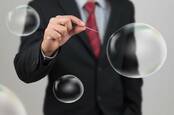 Bitcoin exchange Coinbase crashes after Asian buying frenzy
READ MORE
Under the terms of the order, Coinbase will disclose users' taxpayer ID numbers, names, birth dates, and addresses along with transaction logs and account invoices.
The court order covers those with "with at least the equivalent of $20,000 in any one transaction type (buy, sell, send, or receive) in any one year during the 2013 to 2015 period."
Coinbase heralded the decision as a "partial victory" in that it got the judge to narrow the request down from the hundreds of thousands of records that the IRS had first asked it to cough up.
"Thanks to Coinbase's efforts, more than 480,000 customers' records were preserved from disclosure," the site said.
"This is a 97 per cent reduction in the number of customers impacted by this summons."
Now, Coinbase said, it will review the order and, prior to handing over the information to the IRS, notify those users whose info is being disclosed. ®