This article is more than 1 year old
Oracle rival chides UK councils for pricey database indulgence
Widely used biz tech risks bill bomb, says maker of less popular stuff
County and district councils in the UK – Blighty's municipal governments – risk software bills they can't afford if they use Oracle databases, competing vendor TmaxSoft argues. That turns out to be almost all of them.
TmaxSoft, which makes a relational database called Tibero, contends that in an era of austerity, the public sector cannot afford to squander cash on costly software licensing contracts.
To bolster its claim, the biz, founded two decades ago in South Korea and headquartered in Chicago, USA, asked local councils in the UK about their use of Oracle software through the country's Freedom of Information Act.
Of the 60 that responded in the allowed time, 92 per cent said they currently used Oracle database software.
Among these, 32 per cent said the amount they paid Oracle had increased by 20 per cent and 2 per cent said their spending had increased by more than 100 per cent.
Twenty per cent of UK councils recounted spending £100,000 ($135,000) or more on Oracle software over the past two years and 2 per cent said they'd spent more than £500,000 ($676,000).
A similar percentage (20 per cent) reported licensing agreements that extend over four years while 43 per cent said licenses lasted one or two years.
And among respondents, five per cent said they had experienced an Oracle audit.
In a phone interview with The Register, Carl Davies, CEO of TmaxSoft UK, said the challenges that these councils face, and governments in general face, are no different than any other enterprise business: Their apps and business are heavily dependent on certain technology, such as Oracle databases.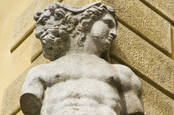 Q. Why's Oracle so two-faced over open source? A. Moolah, wonga, dosh
READ MORE
Davies, who worked for Oracle for eight years selling to governments and ISVs, spoke highly of Oracle's software as being "best of breed" but criticized the company's use of audits and poorly understood contracts to maximize revenue.
"We know that the Oracle audit process can be a pretty scary process and quite debilitating," he said. "It becomes a bit of a horror show in very many cases when customers feel they are compliant [with the terms of the Oracle license] and are not compliant."
Davies said unless you know what you're doing when installing Oracle software, it's very easy to install options you don't need, which end up costing extra. Oracle's virtualization policy can also present problems, he said, because the company only recognizes its own virtualization technology.
"If you're using something like VMware, then Oracle doesn't recognize that," he said. So if you're only using four cores to run our app and your organization is using 64 cores with VMware, Oracle will come and ask you to pay for 64 cores."
That job, said Davies, falls to the License Management Services team – "They're like the Oracle police" – and the optimization team. "Those bodies exist just to maximize the revenue out of clients using software incorrectly," he explained.
"It's under the auspices of optimization, but at the end of the day they just want to get more money," said Davies. "They know their licensing policy is unclear and it's easy to misunderstand."
He estimates that about 70 per cent of audits end up with an account being out of compliance.
Nathan, Biggs, CEO of House of Brick Technologies, an IT consultancy based in Omaha, Nebraska, said in a phone interview with The Register that he was surprised by Davies 70 per cent figure. "I would have expected it to be higher," he said.
Oracle, he said, routinely uses audits as a way to generate sales opportunities. "They're using these audits and really intimidating customers to scare them into making purchases to avoid an audit or get out of one after the fact."
Contracts
Bigg observed that Oracle often makes demands outside of the scope of contracts. "Oracle will routinely tell the customer they have to license every one of their VMware hosts, even if a only a portion of them run Oracle software," he said.
Like Davies, Biggs went out of his way to praise Oracle's technology. "Oracle is a very good enterprise platform," he said. "The market share is the largest in the enterprise space and the features and capabilities back that up."
It's the company that customers find distasteful. "The customers generally love Oracle technology but, by and large, they really don't like how Oracle treats them."
Oracle, he said, seems to be aware how it is perceived, but "they don't seem to care."
There are are credible alternatives for large companies, Biggs said, such as Microsoft SQL Server on Linux, PostgreSQL, and Amazon's cloud databases. "The problem is that Oracle technology is so sticky that it's very difficult for most customers to get off, specially for business critical applications," he said.
Enterprise customers may fume, but without much effect. "Many customers would like to, and even threaten to, get off of Oracle," said Biggs. "Very few actually do."
Oracle declined to comment. ®