This article is more than 1 year old
VMware crushes another quarter, with help from $100m DXC deal
Lift and shift to the cloud is harder than you think, and that makes vSphere sticky
VMware's again exceeded expectations, with its third quarter results revealing revenue of US$1.98bn, $20m more than expected, and earnings per share seven cents ahead at $1.34.
Analysts on the company's earnings call gushed over the results for the three months ended 3 November, which represented an eleven per cent increase over Q3 2016. Licence sales were up 14 per cent year-on-year. Net profit came in at $443m, up from $319m.
VMware's strategy has been to diversify away from vSphere and associated management products, and that appears to be working as its new wares all did well: NSX licence bookings grew 11 per cent year over year and end-user computing was up 40 per cent. VSAN was up 150 per cent year on year, and CFO Zane Rowe sounded chuffed when he said it's being bought for both storage and hyperconverged applications.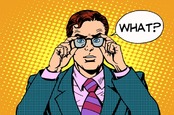 Microsoft to run VMware on Azure, on bare metal. Repeat. Microsoft to run VMware on Azure.
READ MORE
Matters were helped by the signing of a monster deal with outsourcing-cum-integrator big boy DXC that VMware CEO Pat Gelsinger said will be worth over $100m in coming years, and included products from across VMware's portfolio. Gelsinger said the company has enjoyed "quite stunning" success with cross-portfolio enterprise agreements of late and was clearly very happy to be able to say so.
The CEO also said that VMware is profiting from public clouds being harder to use than organisations first anticipated.
Three years ago, Gelsinger said, organisations felt they'd be able to lift and shift applications to the cloud. Now, he said, "they say that refactoring applications was heavy, hard and slow."
Gelsinger said VMware has "more balanced conversations" with customers, who are "now understanding their application portfolios" in terms of what is a candidate for the cloud and what will best remain on-premises and how to blend both scenarios. Those conversations, he added, make it easy for VMware to demonstrate the value of its hybrid cloud wares.
The balance sheet proof of that proposition was a 30 per cent year-on-year revenue jump for VMware's cloud provider program (the former vCloud Air Network), as cloud providers of all sizes sign up to run vSphere-powered clouds to meet end-user demand.
Amazonian impact
Gelsinger and Rowe both talked up positive response to VMware-on-AWS, but added that investors can't expect it to make a material impact on the company's balance sheet this financial year, or next.
But AWS has helped VMware in other ways. The company this week revealed that Amazon Web Services' Greengrass, an environment in which Lambda functions execute, can now run on-prem and even offline, on vSphere. VMware's suggested this gets the company well and truly into the IoT caper by letting it run serverless functions on its platforms and extending the value of the AWS cloud by making it possible for Amazon's services to run outside its cloud. Gelsinger said VMware expects more of this "hybridity" to benefit the company.
Gelsinger also explained VMware's plans for NSX. He and other execs have started using the phrase "NSX everywhere" and that will start on the WAN once the acquisition of VeloCloud is completed.
"VeloCloud lets us extend NSX it into the branch office and the WAN," Gelsinger said. "Many customers are looking to transform their branches, they are looking for more effective means for MPLS circuits." VMware will kindly offer to help out.
Gelsinger said he expects about half of VeloCloud's dealings to be with carriers, which will help it to push its network function virtualization business. That business already touches 350 million people, Gelsinger said, and the company is hungry for more.
Guidance for Q4 2018 was set at $2.4bn, and revenue for all of FY 2018 at $7.875bn. Last years' number was $7.09bn, so if VMware hits its number it will be a fine result for a company often thought of as rather less relevant as IaaS, PaaS and cloud-native apps surge in popularity. ®