Apple sprays down bug-ridden iOS 11 with more fixes
Hasn't been a great few weeks for Cupertino devs
---
Apple has posted an update to address a host of bugs in its iOS mobile software.
The iOS 11.2 update patches both security and stability bugs in the iPad/iPhone firmware. It will also improve the wireless charging for new iPhones and add a payments feature to Siri and Messages, Apple promises.
The bugs addressed in iOS 11.2 include a flaw that prevented users from deleting photos when iCloud storage was full and one that caused the calculator to return incorrect results if numbers are entered too quickly.
Other iOS headaches Apple has gotten around to fixing are bugs that would prevent a lost phone from showing up on the Find my Phone map (not particularly useful for those who have already lost the phone) and bugs that would cause the keyboard to be slow to respond or block the message text being typed.
A number of security bugs are also addressed in the update, though Apple has yet to give details on those fixes. Last week, security experts blasted Apple after finding that iOS 11 actually did away with a number of important security protections.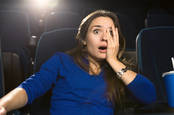 Apple iOS 11 security 'downgrade' decried as 'horror show'
READ MORE
The Cupertino phone factory also used the occasion to add a handful of new features to iOS, including the ability for Apple Pay to send and request money via Messages or Siri with a feature called Apple Pay Cash (US only, for the time being). Apple also added support for faster wireless charging on the iPhone 8, 8 Plus, and iPhone X.
Those who are deaf and hearing impaired can now use their iOS hardware with RTT captioning services, and snow sports enthusiasts can now use HealthKit to track downhill activity (i.e. snowboarding and skiing).
The iOS 11.2 release comes just days after Apple had to post another major patch, this one for a serious flaw in the macOS.
That bug, dubbed "I Am Root" by the tech press, would allow anyone to log into a Macintosh machine with root-level access simply by entering "root" as the password and triggering a bug that authorized "root" as a new, administrator-level account. ®