This article is more than 1 year old
Escrow you, Apple! Ireland expects Cupertino to cough up to €13bn
Back tax drinking songs break out across Irish pubs
Apple has agreed to start paying the Irish government up to €13bn (£11.4bn) next year.
A spokeswoman from Ireland's Department of Finance confirmed an agreement had been reached with Apple in relation to the framework of the principles that will govern the escrow arrangement, whereby it will deposit money with a third person.
"This allows us to move forward and we will see the completion of the tendering processes that are underway to appoint the escrow agent and the investment manager.
"We are required to operate the tendering processes under European Union law. Work will continue over the next number of weeks to ensure that the infrastructure associated with the Escrow arrangements will be in place and that the recovery sums can be paid over without unnecessary delay.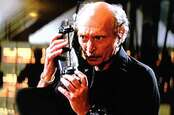 Inside our three-month effort to attend Apple's iPhone 7 launch party
READ MORE
"We have now reached agreement with Apple in relation to the principles and operation of the escrow fund," Finance minister Paschal Donohoe told reporters before a meeting with European Competition Commissioner Margrethe Vestager.
In August last year the European Commission ruled that Ireland's tax benefits to Apple were illegal under EU state aid rules because they allowed the giant to pay substantially less tax than other organisations.
In October, the commission referred Ireland to the court over its failure to collect the tax.
A European Commission spokesperson said: "We hope that we can work constructively with the Irish authorities to make sure that recovery is completed as soon as possible. That would also allow us to close this procedure."
The Register has contacted Apple for a statement. ®