This article is more than 1 year old
Lap-slabtop-mobes with Snapdragon Arm CPUs running Windows 10: We had a quick gander
Imagine a netbook with a SIM card. Bingo
Pics Qualcomm, Microsoft, Asus, HP Inc and Lenovo today talked up their upcoming Arm-compatible, Snapdragon-powered three-in-one Windows 10 PCs.
"Three in one" because they combine a laptop, a tablet, and smartphone-like connectivity in one. The laptop is the base unit. It's also a tablet because the display is a touchscreen and, in some models, can be detached from its keyboard to become a pure fondleslab.
The devices are smartphone-like, because they can connect to 4G/LTE for wireless broadband internet access wherever you are, radio reception permitting.
Think a netbook with a SIM card - a lightweight, low-power, small PC with mobile connectivity, aimed at casual users, web-streamers, field workers – anyone for whom a workstation or a gaming rig is overkill.
They'll also suit those who want a Windows 10 computer for US$600 to $800, or who want to buy a computer with a mobile data plan.
Under the skin is a high-end smartphone processor: Qualcomm's Snapdragon 835. This component is a 64-bit Armv8-compatible 10nm system-on-chip with eight CPU cores clocked up to 2.45GHz, Adreno 540 GPU, X16 4G/LTE cellular modem, and various other peripherals are also present.
This is no science project: the silicon has appeared in more than 100 smartphone models to date.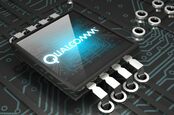 Get ready for laptop-tab-smartphone threesomes from Microsoft, Lenovo, HP, Asus, Qualcomm
READ MORE
The machines' two key selling points are: one, always-connected internet access (as long as you always have mobile reception) so you can work away on cloud-hosted stuff to your heart's content without having to faff about with Wi-Fi networks (the hardware still does Wi-Fi if you'd prefer it). Two, up to 20-ish hours of battery life, useful for people who don't carry chargers and cords, aren't always need a power outlet for several hours, or just hate being tethered to the mains half the time.
The downsides are: your mobile plan may suck, you may run into monthly download caps, or any other way your wireless carrier can think of to ruin the experience. The other downside is that you're trading performance for battery life and size and weight. These three-in-ones are speedy at everyday stuff – writing emails, writing a Word document, playing the sorts of games your nice smartphone can handle – but it ain't a workstation. You're giving up performance to go longer between battery charges, and to carry around a thinner, smaller, lighter device.
These machines run an Arm port of Windows 10 S – the cut-down flavor of Microsoft's operating system – although you can upgrade to an Arm version of Windows 10 Pro for free.
Windows 10 S is a slightly lighter version of Microsoft's OS, and is supposed to be not quite so much of an energy hog as its fully fledged sibling. You also have to get any new applications from Microsoft's store, another Apple-style walled garden of approved code.
You can run Arm or traditional x86 apps on the three-in-one devices, the x86 code running under emulation. For now, the operating system only supports 32-bit apps.
And right now, Microsoft Office, Google Chrome, and Spotify, among others, run in x86 mode on the Snapdragon computers. The emulation introduces a noticeable but not terrible slowdown effect during intensive tasks, such as installing software – you'd think this would be IO-bound and thus skip x86 emulation but on Windows, installing programs performs a lot of Registry manipulation that hit the CPU a lot.
Drag and drop
Operations that take 10 seconds natively will take something like 16 to 19 seconds on emulation, depending on how compute-intensive they are. Tasks that usually take a couple of seconds will take between two and five on emulation. Noticeable, but not awful, and how many times will you do intensive stuff, such as install new apps, anyway? The PCs are designed for you to turn on, tune in, drop out.
During normal use, Spotify was a little sluggish but that's probably due to the software being a wee bit bloaty anyway. Microsoft Word worked decently on emulation, although when typing fast, your Reg hack had this feeling he was typing ahead of the caret: the display would catch up with the new characters a fraction of a second after one's fingers had moved to the next keys. Native applications, such as the bundled Windows programs, zipped by like regular apps on a Snapdragon-835-based high-end smartphone.
Our view is that casual users probably won't notice the emulation overhead. Power users will, occasionally. But this kit isn't designed for power users, or more accurately, for power uses. Microsoft probably has the family of a power user pictured in its mind as the target demographic when marketing these devices.
The computer will run as normal most of the time, wake up fast from sleep, the user interface springing up quickly as needed, and so on. When more applications are converted to universal apps that run natively on Arm and x86, those punters really won't care once they're using the new builds.
Word on the street is Microsoft Office will be converted to pure native Arm very soon. Chrome may follow – it's up to Google. In short, you'll know when you switch from using an emulated app to operating a native app and back again, due to the slight difference in lag, we feel.
What are they like to use? What do they look like?
We briefly got our hands on a couple of the new threesome PCs – the Asus NovaGo and the HP Envy x2, each Snapdragon-835-powered with Windows 10 S. They basically look and act like your typical thin, fanless laptop-tablet convertible. Keys are shallow, whether typed on the NovaGo's conventional keyboard or the detachable rubber thing that the HP Envy uses, and both have touch screens. Both take a nanoSIM. The NovaGo is supposed to support an eSIM but that feature is MIA at the moment. Lenovo's Snapdragon PC will be launched at CES 2018 next month.
The NovaGo can do gigabit LTE, depending on your network, is 14.9mm thick, weighs 1.3kg, and boasts 22 hours of video playback between battery charges, can last 30 days on standby, and features the usual Windows 10 stuff – Windows Hello facial recognition to unlock the machine, Cortana, etc. It has up to 8GB of RAM, up to 256GB of fast UFS 2.0 flash, two USB 3.1 type-A ports, HDMI out, 13.3-inch touchscreen display with a 1920 x 1080 resolution, a microSD slot, and 3.5mm headphone jack. There's also a fingerprint sensor in the trackpad, and a front-facing 1Mp webcam.
It is due to ship in spring 2018. The 4GB of RAM, 64GB flash model will set you back six-hundred US dollars; the 8GB, 256GB version, eight hundred. Regular readers will remember the last time Asus tried strapping Windows, a phone, a laptop and a tablet together: it wasn't pretty.
Meanwhile, the HP Envy x2: again, another Snapdragon 835 system-on-chip-powered computer that boasts about 20 hours of battery life between charges, gigabit LTE, and it runs Windows 10 S, again with an upgrade option to Pro. It is just 6.9mm thick, and weighs 0.7kg. It is ultra-light. It also has up to 8GB of RAM, and up to 256GB of flash.
It comes with a pen, a folding stand thing that you can use to prop up the 12.3-inch WUXGA 1920 x 1280 touchscreen display. It also has a USB-C port, a microSD card slot, front and rear webcams – 5Mp and 13Mp respectively, a pen for the touchscreen, a 3.5mm headphone jack, and Bang & Olufsen speakers.
And again, it's due to arrive in spring 2018.
OK, let's take a look at them – starting on the next page. Click any of photos to enlarge. Forgive the quality: the lighting wasn't particularly great, and we were in a hurry.