Merger-hungry AT&T sued for price gouging by Texas ISP
Awkward timing considering its Time-Warner marriage request
AT&T has been hit with a particularly badly-timed antitrust lawsuit accusing it of price gouging.
The telecoms giant was sued [PDF] by Texas-based ISP and TV carrier En-Touch Systems for charging exorbitantly high prices for a local sports channel AT&T owned in the Houston market. The suit, filed in AT&T subsidiary DirecTV's home of Los Angeles, CA, accuses AT&T of violating the Sherman and Clayton antitrust Acts as well as the California Cartwright act.
En-Touch claims that AT&T bought up the local sports network that held the lucrative Houston Rockets (basketball) and Astros (baseball) broadcast rights, then charged its competitors an eye-watering $3.40 per-subscriber every month in order to carry the channel.
The high price demand, En-Touch alleges, was a not-so-subtle effort by AT&T to stop its competitors from carrying local sports broadcasts, thus making those services far less attractive to customers in the Houston area.
As a result, many customers in Houston were left unable to watch their local teams and the channel itself took a loss that AT&T is easily able to cover. At the same time, all but the wealthiest telcos were priced out of the market and AT&T got a competitive advantage, the lawsuit states.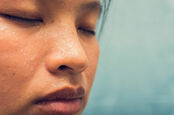 AT&T insists it's not sweating US govt block of Time-Warner gobble
READ MORE
"This backdoor deal between Defendant Multichannel Video Programming Distributors [MVPDs] and AT&T SportsNet harms competition because competitor MVPDs like Plaintiff do not reap the benefit of paying their own subsidiary an exorbitantly high price that will come out in the wash," the suit reads.
"Thus, the arrangement is a win-win for AT&T because it receives a revenue boost from its subsidiary, AT&T SportsNet, while both harming small MVPDs and keeping an entrance barrier for other MVPDs trying to enter the market."
Interestingly, one of the most damning pieces of evidence offered in the case was a quote from the CEO of DirecTV, the AT&T satellite TV subsidiary that, at the time, was a competitor in the Houston market.
"One of the most vocal opponents of the pricing structure was then-DirecTV CEO Mike White," the lawsuit notes.
"In a 2012 interview with the Houston Chronicle, Mr. White noted that the $3.40 per-subscriber monthly rate that Comcast (via its subsidiary NBC Sports Group) was requesting for CSN Houston was exorbitant and unfair to other MVPDs in Houston."
AT&T did not respond to a request for comment on the case.
Normally a lawsuit over local sports broadcasts would not be considered particularly important news. In this case, however, it could further undermine AT&T's efforts to sell regulators on its plan to acquire Time Warner in a massive $85bn tie-up.
Federal agencies have opposed the deal over concerns that, armed with Time Warner's huge catalogue of cable TV channels, AT&T could block its competitors out of the market by keeping those channels for itself or jacking up the prices.
That AT&T is now being sued for doing just that is not a good look, and it could give federal regulators further cause to block the merger. ®