This article is more than 1 year old
NiceHash diced up by hackers, thousands of Bitcoin pilfered
Mining outfit says its entire wallet gone, estimated $62m
Cryptocurrency mining market NiceHash says it has fallen victim to a hacking attack that may have resulted in the loss of its entire Bitcoin wallet.
The marketplace, where users can buy and sell their computing cycles to mine cryptocurrency, issued a statement Wednesday afternoon confirming that it had indeed fallen victim to hackers. An earlier request for information from the firm by The Reg has not been answered, after reader Lee Reeve alerted us to NiceHash's problems.
"Unfortunately, there has been a security breach involving NiceHash website. We are currently investigating the nature of the incident and, as a result, we are stopping all operations for the next 24 hours. Importantly, our payment system was compromised and the contents of the NiceHash Bitcoin wallet have been stolen. We are working to verify the precise number of BTC taken," the marketplace said.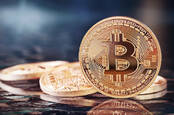 Crypto-cash souk Coinbase forced to rat out its high rollers to probing US taxmen
READ MORE
"Clearly, this is a matter of deep concern and we are working hard to rectify the matter in the coming days. In addition to undertaking our own investigation, the incident has been reported to the relevant authorities and law enforcement and we are co-operating with them as a matter of urgency."
The admission comes just hours after NiceHash first said its site was down for maintenance, and later that its team was "working hard to resolve the issues". The NiceHash website itself still shows a maintenance page.
While NiceHash did not put a number or dollar account on the lost cryptocurrency, estimates are that the loss stands to be around $60m. NiceHash says it will relaunch itself with improved security "at the earliest opportunity."
The site's administrators are also recommending users change any shared passwords they used on NiceHash.
The incident brings to mind the fateful 2014 implosion of the mtGox Bitcoin marketplace. That breach, later found to have been going on for years prior to the market's collapse, led to losses of hundreds of millions of dollars.
With around $60m believed lost, the NiceHash breach would not be in the same league as mtGox, but that will be of little comfort to the customers who have now been suddenly relieved of their their cryptocoins, likely for good. ®
Are we going to get our btc ? or might as well just forget it
Your press release said nothing about sending us what you owe. I have 4000$ stuck in your wallet which is now almost 4300$

— Lohit (@eLohith) December 6, 2017
And I was so close to payment. This is absurd.

— Andy (@vb543) December 6, 2017
If I dont get my btc back i will never use your sevice again. I imagine alot more feel the same.

— Philip Richardson (@ofpcarnage) December 6, 2017