Nokia 8: As pure as the driven Android - it's a classy return
No surprises, just a well made modern mobe
Review HMD's efforts to put the Nokia brand over what we call the "Shenzhen generics" formula haven't exactly set the world on fire yet. But in all honesty, you'll struggle to find anything better for £399, the revised price of the Nokia 8.
China's supply chains and market maturation have caused a great levelling in the phone industry. For about two or three years, you've been able to get a top-specced phone from a no-name brand - and what additional features Samsung or Sony offered didn't really matter to most people. Models from Xiaomi, Oppo and ZTE repackaged quality components but otherwise indistinguishable. They were largely generic. And made in or around "Shenzhen". Hence "Shenzhen generics".
For IP reasons, we never saw most of these in Europe, which meant that to take advantage of the new value proposition entailed a lot of risk: grey channel imports with no support. The opportunity arose to de-risk the proposition, then: building a local brand with local support. WileyFox attempted to do this with budget models, and BKK-owned OnePlus at the high end. HMD is doing it using the revived Nokia brand across the board: both cheap and high-end, and the Nokia 8 is the high end. Nokia is guaranteeing monthly security updates and a local number to ring.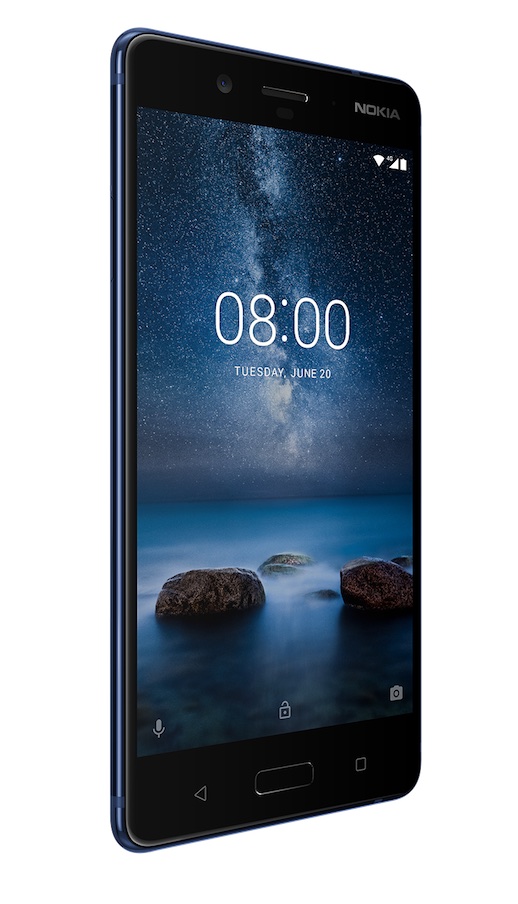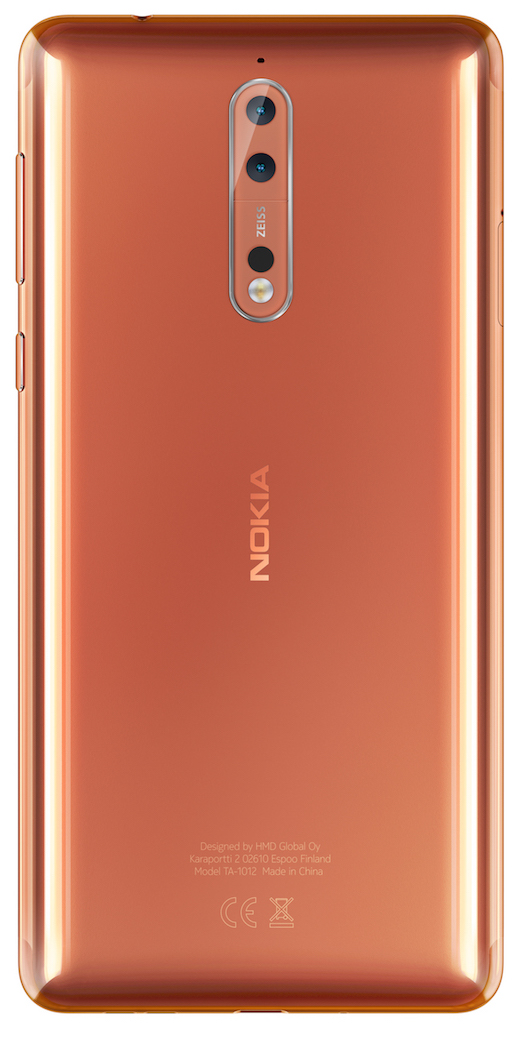 Having seen so many of these generics, I didn't expect that HMD would add a great deal of value. But largely thanks to subtle design choices it made, the Nokia 8 is really a very satisfying thing to have and use. There's only one non-generic tech "feature", and we can get it out of the way quite quickly: simultaneous use of the front and back cameras. Useful, no doubt, to video bloggers but hardly anyone else.
The Nokia 8 has one of those designs that feels "just right". My review model was the eye-catching copper. The case is a 6000 grade aluminium: which looks like glass but goes "thutt" when you tap it with a fingernail. It has some of the disadvantages of glass: a smudge magnet that's quite slippy. But it has serious advantages too, with the treatment Nokia has given it. It's robustly scratch resistant. Check out the durability tests in this video to see what it can withstand.
There's no flex or creak, the 2.5D glass fits perfectly, and the antenna lines are colour blended so you hardly notice them. This is a quality product.
You're also getting a top-end Snapdragon, a super display (554ppi blasting out up to 700 nits), and real optical image stabilisation (missing, and much missed from the OnePlus 5s).
The phone lacks IP67 water and dust resistance, being rated at IP54 instead, and lacks wireless charging. Phones that boast these are between £250 and £300 more expensive, though, if you're comparing like for like, and not taking advantage of carriers deals on say, the Galaxy S8.
IP67 phones are often quieter than they should be, given the choice between hearing the notifications and the ringtone, and missing them on a waterproofed phone, I'd go for the former every time. The Nokia 8 speakers give you a great old school clunk and crystal clear (and very loud) sound.
UX
"Pure Android" is how HMD positions its phones, and it's as close to stock as you can get on a non-Google phone. With the butt-ugly Android Oreo 8.0, this isn't necessarily a good thing, however. Google has really taken Android and beaten it with the ugly stick this year. For its minimalist launcher, Nokia has merely tweaked a few icons. Have a look at the settings to see how minimalist this is: there's hardly anything you can change. (The icon mask. That's about it.)
If your Nokia 8 doesn't come with Oreo, it'll update to 8.0 as you enrol.
Battery life should get you through a day - I do miss the feature phone mode that Huawei adds to the generic formula - and radio reception was good. As an aside, monitoring network performance I did notice that Nokia pumped up the signal indicator to suggest the strength was stronger than it actually was. For a signal of strength of around --110dBA, the borderline between yellow and orange warnings, Nokia tells you you've got about "four bars". Other phones give one or two. But it performed perfectly well.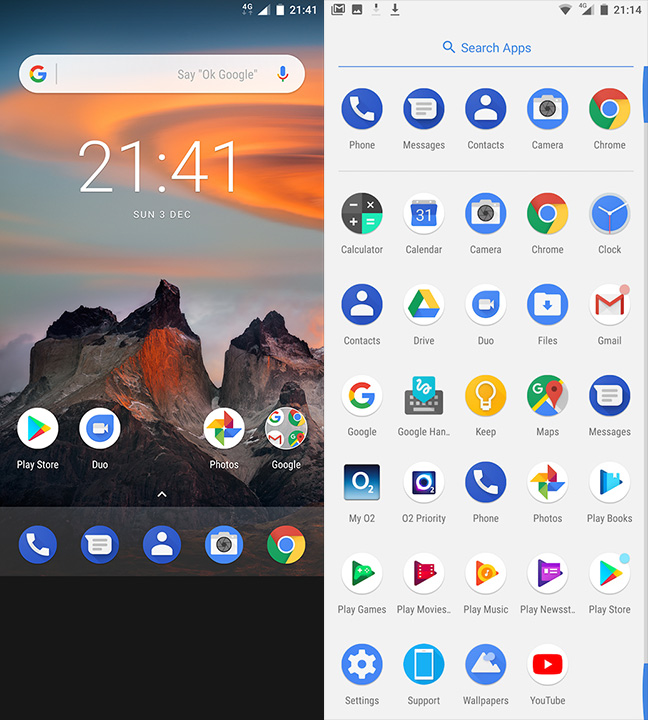 Unencumbered by cruft: the Home Screen (there's just one) and the contents of the App Drawer. Click to Enlarge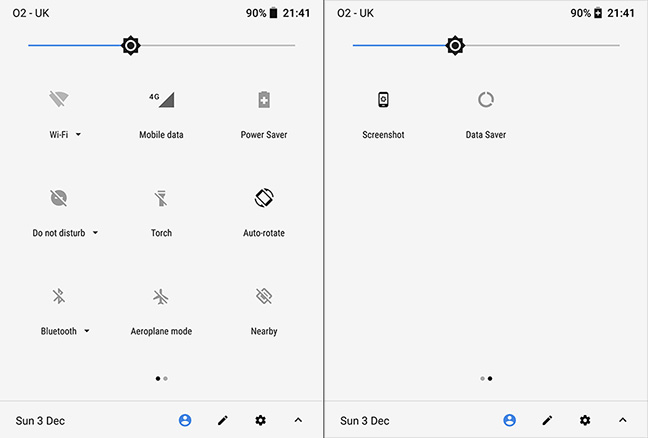 Quick Settings in Oreo 8.0 are very sparse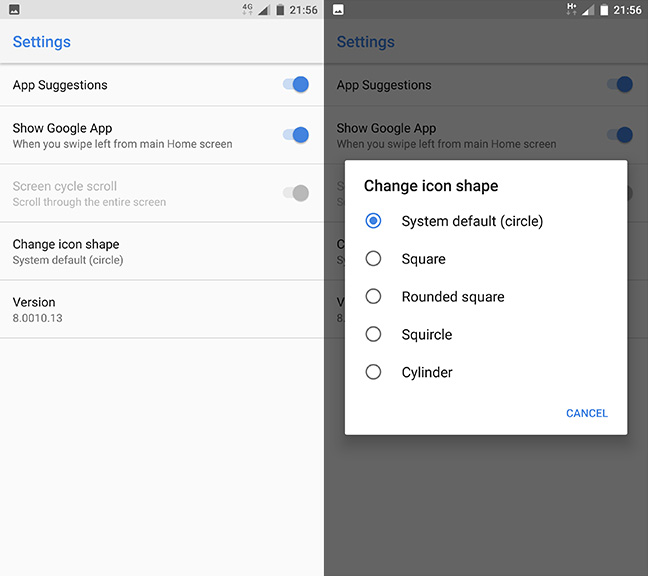 Nokia's Launcher couldn't really be more minimal
Imaging
Nokia's imaging led the industry for over a decade - so if you're reviving the brand you need a decent story to tell. The Nokia 8 features Zeiss-branded lenses and the difference in quality is immediately apparent shooting into bright sunlight. The first image below is an absurdly unreasonable shot for any camera, so I was astonished the phone did such a good job balancing out things out.
As with so many devices, it's a dual sensor setup: two 13MP sensors, one colour and one mono, with f/2.0 aperture.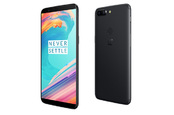 OnePlus 5T is like the little sister you always feared was the favourite
READ MORE
The inclusion of OIS was also saw a marked improvement over the OnePlus 5T - now £100 more expensive - I reviewed a fortnight ago. Videos are smooth and it capture night scenes much more effectively.
The "Live Bokeh" can't be adjusted after the fact, as it can on Huawei phones, which is a limitation of HMD's own lack of software initiatives. I'm surprised Nokia hasn't sprung, at the very least, its own Gallery app, relying on Google's Photos apps. I appreciate the company is only really one year old but this is a false economy: if you make phones, you need your own Gallery app to show off your imaging smarts.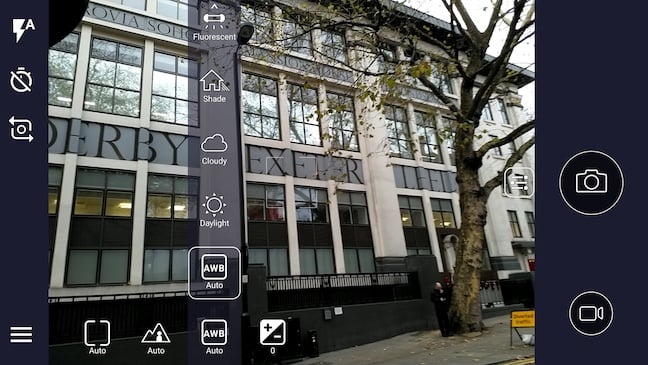 The Camera app: Pro Mode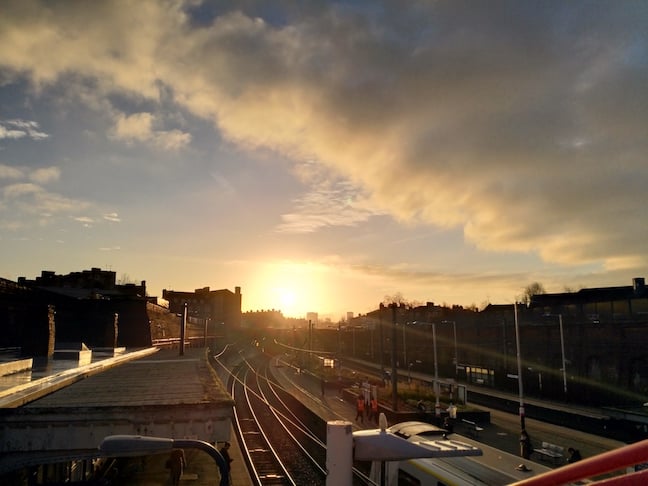 Click to Enlarge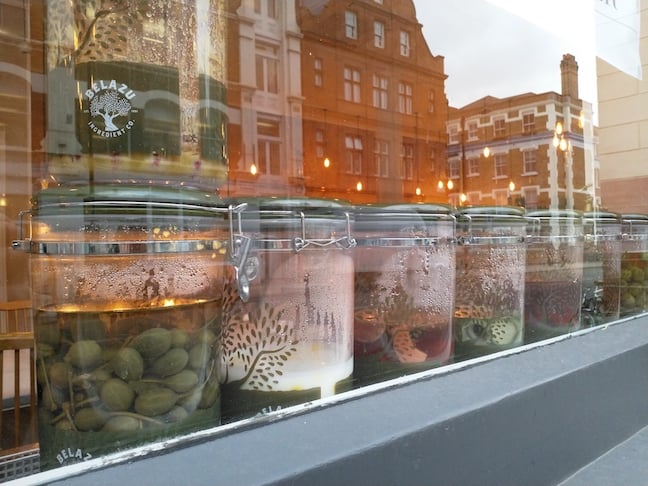 Click to Enlarge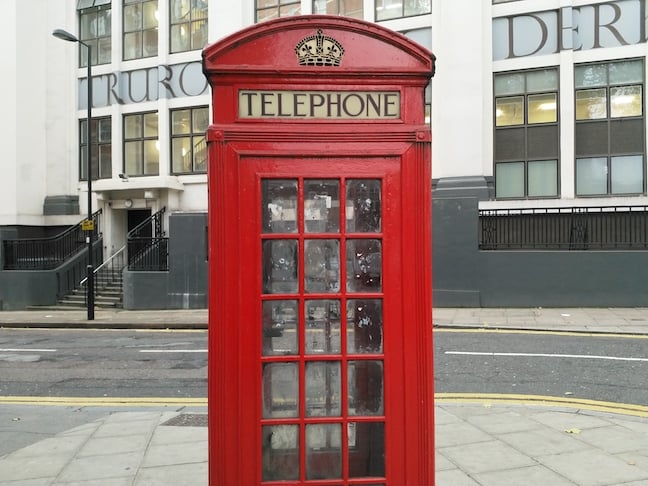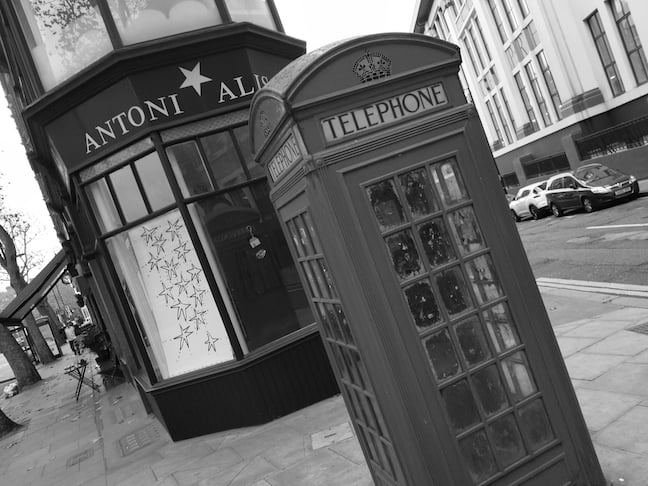 Click to Enlarge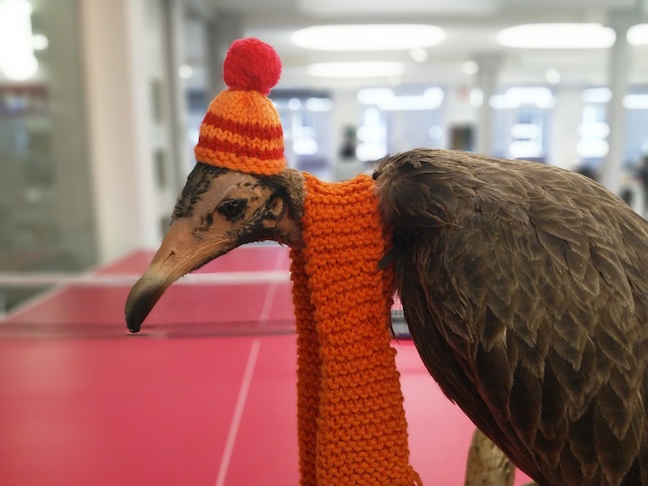 Bokeh effect: click to enlarge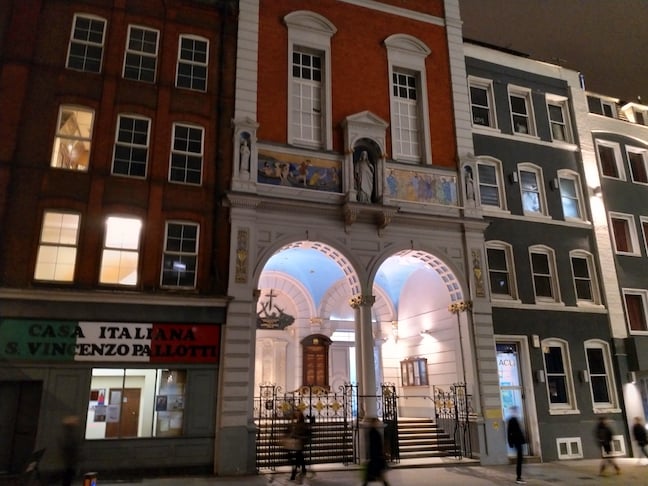 The Night Shot - on a very dark street - captures a surprising amount of light. But you'll need to keep very still.

Panorama effect. Click to enlarge
Conclusion
Having had a hands-on already, I didn't have high expectations from the Nokia 8, but it was a nice surprise. The proposition was interesting at £499, but looks quite compelling at £399. I'd like to see more originality from the company, but as a first flagship it's a promising start. ®