Real world performance gleaned from thousands of British mobiles sheds light on how LTE in the boondocks performs outside major urban areas. And it may not be as bad as you think.
Tutela, whose network performance measurements we highlighted earlier this week was able to determine how long users spend on LTE, or whether they're on a 3G network. It measured how long users spent on LTE on each network, inside or outside the 10 largest UK cities.
And this is what it looks like.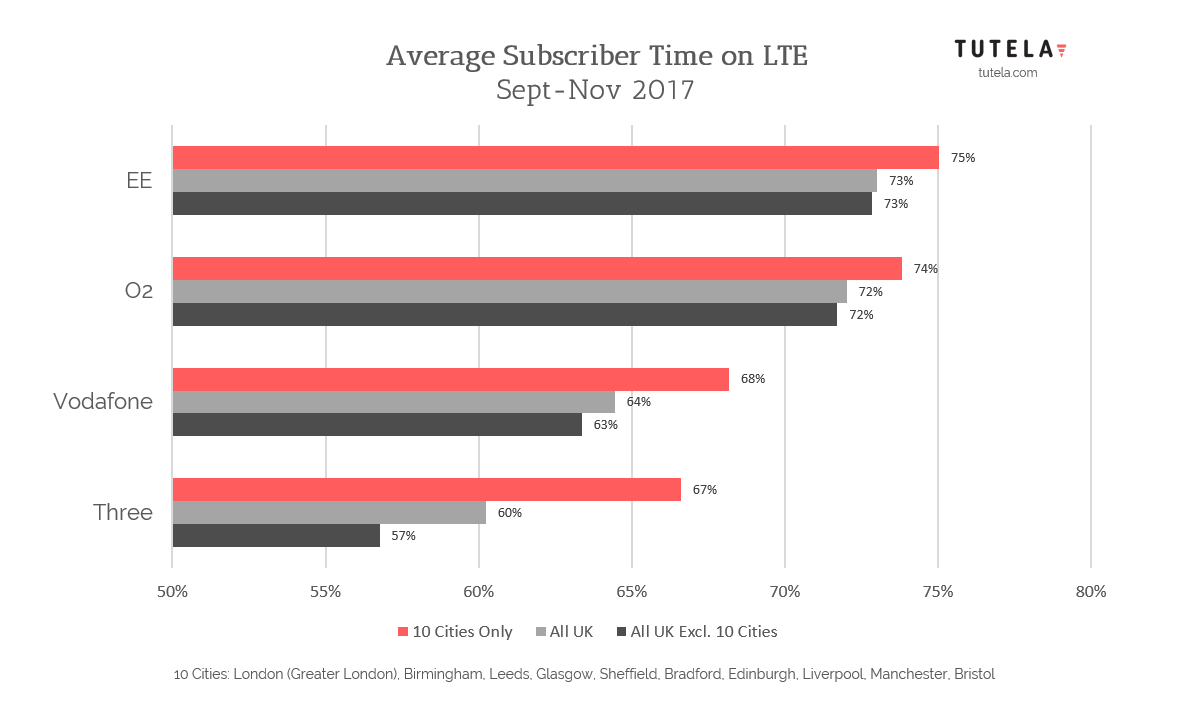 Source: Tutela. Click to enlarge
Coverage isn't the only determinant here: some users may still be on 3G phones, unable to access a 4G signal. But most phones sold over the past three years are capable of LTE and attempt to attach to the best network if possible.
Rival Open Signal published some interesting data this week revealing average data speed by region. Surprisingly, Hutchison's Three bests O2 for average 4G download speed in every region, which suggests network investment is paying off.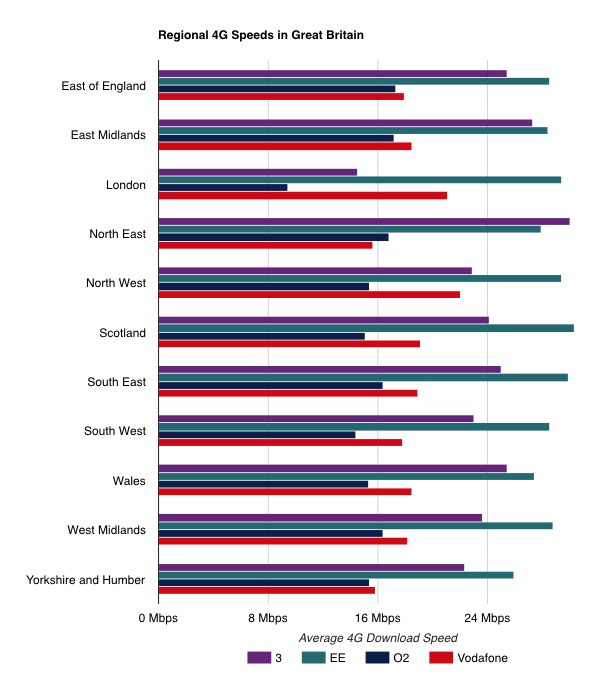 Source: Open Signal
Three was in no rush to upgrade its network to LTE, and maintained that its HSDPA+ wasn't all that different to EE's shiny new 4G network, and your phone's battery lasted longer.
Arriving late has some advantages: it means being able to skip older, slower generations of networking gear, and investing in the latest technology. But it does means coverage may take time to catch up. ®