Would-be startup crew charged with stealing employer's tech
Applied Materials quartet accused of trying to pull a Fairchild
---
Four former Applied Materials employees have been charged with stealing the company's chipmaking technology to use as the basis for their own startup.
The US Department of Justice says that Liang Chen, Donald Olgado, Wei-Tung Hsu, and Robert Ewald conspired to steal designs and prototypes of Applied Materials metal organic chemical vapor deposition (MOCVD LED) equipment that is used to fabricate silicon wafers. It is said the group then tried to use the stolen tech as the basis for a manufacturing startup to be based in China and the US called Envision.
According to the DOJ, during a four-month period between September and December of 2012, the four tried to download more than 16,000 design documents from Applied Materials' engineering database related to the design and operation of the MOCVD LED equipment.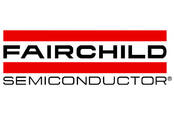 Remember Fairchild? It's still around, and worth $2.4bn in takeover cash
READ MORE
The equipment would be used in a clean room environment to build the semiconductor wafers for LED chips used in display screens.
"The technology at issue was developed by the semiconductor equipment manufacturer through years of research and testing, and through millions of dollars in investment," the DOJ said.
"The technology related to the high-volume manufacturing of semiconductor wafers to be used in lighting and electronic devices, such as flat screen televisions and smart phones."
Armed with the stolen documents obtained by the group, it is alleged that Chen then sought to convince investors in both the US and in China to back a semiconductor startup that would have competed with Applied Materials.
In some cases, the DOJ alleges, the new company presented its potential investors with presentations that included slides copied directly from Applied's own internal decks.
All four have been indicted [PDF] on one count of conspiracy to commit trade secret theft and eleven counts of possession of stolen trade secrets. Each count carries a maximum sentence of 10 years in prison and a $250,000 fine.
The four are scheduled for arraignment later this month in the San Jose Federal Court. ®