Hey, we've toned down the 'destroying society' shtick, Facebook insists
The Social Network rises to criticism from former exec
---
Facebook has taken the unusual step of responding to comments by former VP Chamath Palihapitiya that the social media giant was "destroying how society works".
Palihapitiya said that executives ignored cautionary instincts when creating Facebook, and he now regretted the consequences. The Sri Lanka-born investor who grew up in Canada joined Facebook in 2005 and was VP of user growth until he left in 2011.
"The short-term, dopamine-driven feedback loops that we have created are destroying how society works. No civil discourse. No cooperation. Misinformation. Mistruth. And it's not an American problem. This is not about Russian ads. This is a global problem."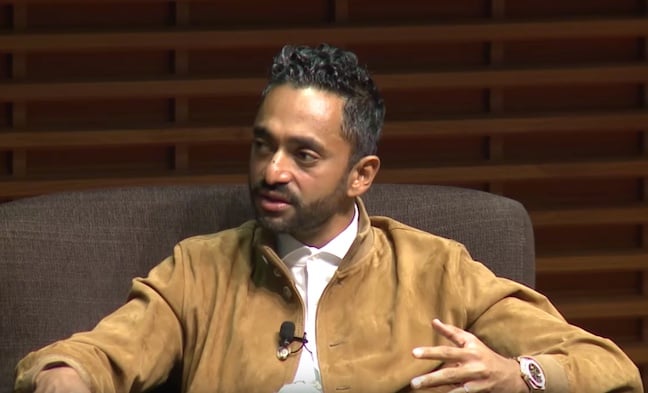 Chamath Palihapitiya
He bans his children from using social media, he added. You can view his remarks here.
Facebook's first president, Sean Parker, made a similar mea culpa last month, using similar rhetoric. Parker said Facebook grew by "exploiting a vulnerability in human psychology", the "social-validation feedback loop".
Don't listen to that former VP of user growth, Facebook said in a statement. We're completely different now, it argues, and should regard its behaviour as an infant aberration. Here's the response: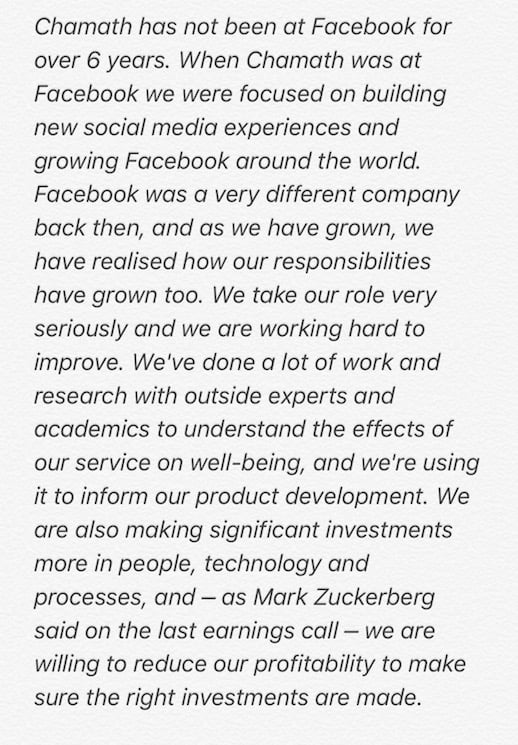 It's hard to see how a company whose profits depend on engagement is incentivised to change, other than through a fundamental shake-up of its business model. For example, a prepay or subscription Facebook would not need to seek to maximise the minutes and the clicks users spend on the site. But where's the upside in that? ®