About a week after weathering a storm of negative headlines for seemingly bungling an allegation of rape against one of its workers, Microsoft has found just the tonic to restore its squeaky clean image.
The Redmond software giant has endorsed US Senate bill 2203, aka the Ending Forced Arbitration of Sexual Harassment Act of 2017.
The proposed law would, as its name suggests, ban companies and other organizations from covering up sex pest claims with secret meetings: employees would be allowed to take their allegations of sexual harassment against bosses and coworkers to public court rather than be forced, by their contracts, into closed-door arbitration hearings where accusations can be hushed up, perhaps settled, and swept under the carpet out of sight.
And it's a nice thing for Microsoft to do: throw its considerable weight behind a law bill tackling sleazy colleagues and other highly inappropriate workplace behaviors. However, the timing is pretty interesting.
US Senators Lindsey Graham (R-SC) and Kirsten Gillibrand (D-NY) introduced the bipartisan bill on December 6. Not a word from Microsoft at the time.
Fast forward a week or so to December 14, and it emerged a woman working at the Windows giant had claimed in 2012 she was, while an intern, raped by a fellow temp. Microsoft's response to the allegation was to give both of them a full-time job, and tell her if she were to get and enforce a restraining order against her alleged attacker, she would have to be the one who moved to another department.
Not a great a look at a time when sexual predators in the world of technology and other industries are being run out of town.
Today, two weeks after S. 2203 was introduced, Microsoft is now all over the American law bill.
"Across the country, recurring news stories about sexual harassment have opened our collective eyes to a critical problem right under our nose: sexual harassment," blogged Brad Smith, Microsoft's president and legal chief. Well, yes, news stories about Microsoft, among others.
"The easiest mistake any employer can make is to assume that 'this could never happen here.' While it's natural to hope and believe that's the case, one of the fundamental lessons of recent months is that people's voices need to be heard if their problems are to be addressed.
"That's why today Microsoft becomes the first Fortune 100 company to endorse bipartisan legislation that will ensure that people's concerns about sexual harassment can always be heard. We're also taking a new step within Microsoft to ensure this will be the case, even while that legislation is pending."
In other words: this is a very smooth way of saying we screwed up, we got caught, so we'll try to make it right.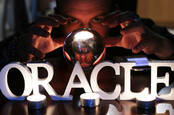 Oracle 'systematically denies' its sales reps their commissions, forces them to work to pay off 'debts', court told
READ MORE
"As each new story about sexual harassment demonstrates, current approaches in this area have proven insufficient. Even as we look squarely at the sins of the past, we must take stronger steps to prevent these problems in the future," Smith continued. "Because the silencing of voices has helped perpetuate sexual harassment, the country should guarantee that people can go to court to ensure these concerns can always be heard."
Smith went on to declare that Microsoft will terminate any arbitration clauses in employee contracts, and erase the arbitration stipulation from employee contracts going forward – meaning it will no longer force staffers into closed-door meetings to quietly settle allegations, allowing workers to seek justice in public. Employees can still seek private arbitration if they wish.
And all it took were some negative headlines.
"We concluded that if we were to advocate for legislation ending arbitration requirements for sexual harassment, we should not have a contractual requirement for our own employees that would obligate them to arbitrate sexual harassment claims," Smith said. "And we should act immediately and not wait for a new law to be passed."
At the start of the month, Senator Graham said of the proposed law: "This legislation takes off the table the ability of employers to mandate arbitration before claims even arise. Mandatory arbitration employment contracts put the employee at a severe disadvantage. I do not oppose arbitration – if the parties willingly consent to the process. Ensuring that sexual harassment and assault claims cannot be negotiated away before they occur will create incentives to change the workplace environment, making it less hostile and more respectful."
And Senator Gillibrand explained:
When a company has a forced arbitration policy, it means that if a worker is sexually harassed or sexually assaulted in the workplace, they are not allowed to go to court over it; instead, they have to go into a secret meeting with their employer and try to work out some kind of deal that really only protects the predator. They are forbidden from talking about what happened, and then they are expected to keep doing their job as if nothing happened to them. No worker should have to put up with such an unfair system.
Microsoft is the defendant in a class-action sexual discrimination lawsuit, Moussouris v. Microsoft, being heard in a Western Washington District Court. ®