Microsoft has bounced a Google Chrome Installer out of its Windows Store, just hours after making it available for download.
Google's "Chrome" app was a minimalist offering – merely sending the user to the official Chrome download app.
In a statement to the press, Microsoft said it had removed the Chrome Installer because it failed to "provide unique and distinct value", adding "we welcome Google to build a Microsoft Store browser app compliant with our Microsoft Store policies".
That's one of the key "principles" Microsoft identifies in its official Store Policies.


Microsoft pulled the app within hours
Both Microsoft and Google's app stores are plagued by scammers. A million Android users downloaded a fake WhatsApp app recently, while a search for "Chrome" on the Windows Store reveals dozens of lookalikes and soundalikes.
So an official Chrome installer would at least take users to a legitimate Google app, not the fakes.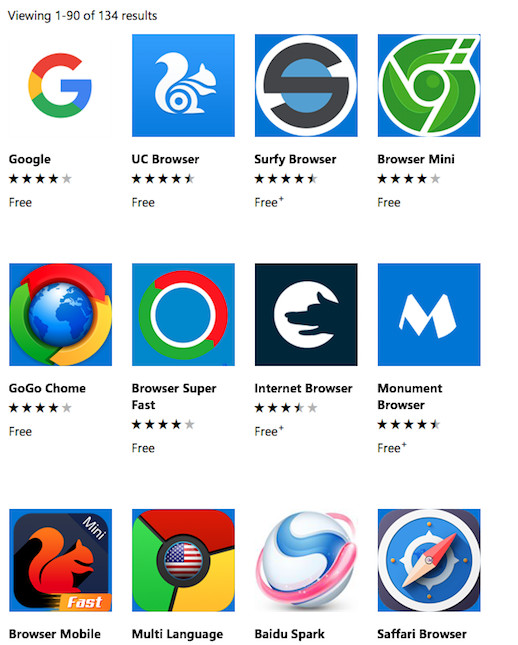 Google may have been offering a solution to the "Fake Chrome" problem: the Windows Store is littered with lookalikes
Google has an official search app for Windows but continues to snub the platform by withholding big-name apps like YouTube and Google Maps. A Google Chrome app is forbidden by the Windows Store as it stands because it uses its own rendering engine:
Apps that browse the web must use the appropriate HTML and JavaScript engines provided by the Windows Platform.
Google's Chrome for iOS complies with Apple's equivalent requirement by providing a wrapper around Apple's WebKit libraries.
Microsoft has eased the path for apps to get into Windows Store, allowing packaged websites and lightly massaged legacy Win32 apps to be included. ®