This article is more than 1 year old
Ofcom sees off legal threat over 5G auction terms
Three says it is 'disappointed' and plans to appeal
Ofcom has seen off a legal challenge to its spectrum auction by BT's EE and Three today.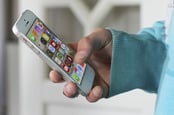 UK mobe network Three launches legal challenge over spectrum auction
READ MORE
The action had been a response to the regulator's decision to set a limit on how much spectrum individual operators could buy – in order level the playing field.
Earlier this year Three launched an appeal against the regulator after after it capped the maximum amount of mobile spectrum a British company could own at 37 per cent in its forthcoming auction, rather than the more modest 30 per cent Three had called for.
That in turn triggered a counter-action by EE. While the firm had accepted it will not participate in the 2.3GHz band, which will be used for 4G, it wanted the cap removed for the 3.4GHz band, identified as central to the rollout of 5G. That latter band will not be available until 2020.
However, the High Court of Justice Queen's Bench Division rejected the appeals on Wednesday morning.
Currently, BT/EE currently holds 42 per cent of immediately usable UK mobile spectrum, with Three owning 15 per cent, Vodafone 29 per cent, and O2 14 per cent.
A Three spokesperson said: "We are disappointed by the initial ruling of the court, as a fairer distribution of spectrum is vital for UK consumers and the digital economy.
"The team at Three is committed to providing the best possible offering for our customers and we are seeking permission to appeal. Ofcom does not expect 5G to rollout in the UK until 2019/20 at the earliest, so this will have no impact on the delivery of this new technology."
An EE spokesman said: "While we don't believe that spectrum caps in this auction are in the best interests of consumers, we're pleased that the court has reached a decision so quickly and are now looking ahead to investing in the best mobile experience across the UK."
An Ofcom spokesman said the body welcomed the High Court's judgment. "Our priority has always been to release these airwaves as soon as possible so customers can get more reliable mobile phone reception. We'll now proceed with the auction as quickly as possible."
He added the regulator is disappointed that Three is seeking permission to appeal to the Court of Appeal. "We believe the High Court judgment is clear and Three's actions may further delay the auction, which is not in the interests of the UK. We are opposing its application and have asked the court to fast-track this process." ®