Uber should be treated as a transport company, not a digital service, the European Court of Justice declared today.
The ruling (PDF) said that the service Uber provides "is more than an intermediation service consisting of connecting, by means of a smartphone application, a nonprofessional driver using his or her own vehicle with a person who wishes to make an urban journey".
The case was originally brought after Uber was told to obey local taxi rules in Barcelona, Spain in 2014.
Under the ruling, Uber could face stricter EU regulation. However, the judgement said it would be up to member states to regulate the firm in keeping with the rules of the Treaty on the Functioning of the EU.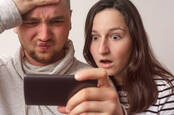 Hacks, bribes and bugs: Uber accused of illegal snooping on rivals
READ MORE
An Uber spokesman said: "This ruling will not change things in most EU countries where we already operate under transportation law. However, millions of Europeans are still prevented from using apps like ours.
"As our new CEO has said, it is appropriate to regulate services such as Uber and so we will continue the dialogue with cities across Europe. This is the approach we'll take to ensure everyone can get a reliable ride at the tap of a button."
Uber appointed a new chief exec, Dara Khosrowshahi – previously the boss at Expedia – after controversial former head honcho Travis Kalanick stepped down.
In November, Uber was told its appeal to regain its licence in London could take years after the city's transport authority declined to renew it in September.
Although its licence has run out, drivers can continue to work in London throughout the appeal process.
Last month, Uber also lost its appeal against a ruling that its drivers should be classed as workers rather than self-employed. ®