Oh good. Transport for London gives Capita £80m for WAN, LAN and Wi-Fi
As if commuters in Big Smoke don't have enough to put up with...
Transport for London has inked an £80m deal with outsourcing giant Capita to provide Wide Area Network services in the UK capital.
Under the deal, Capita will maintain WAN, LAN and Wi-Fi networks across more than 1,000 TfL sites from August 2018. The deal is for five years, with the option to extend it for another five. TfL reckons it will save £33m "through efficiencies and modernisation" of equipment.
Last September Capita admitted it botched an IT upgrade under its existing congestion charge contract with TfL, punching a hole in its profit forecast.
"Our delivery wasn't up to the standard expected," said former chief executive Andy Parker at the time. "We incurred a significant ramp up in penalties. It was quite a rapid escalation."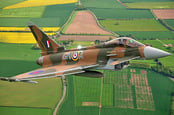 Signing up for the RAF? Don't bother – you've been Capita'd
READ MORE
The latest TfL contract is part of the transport body's Telecommunications and Data Network Strategy, intended to consolidate its multiple outsourced contracts into a single "pan-TfL" network service contract.
Capita will transition existing services, undertake a large-scale technical refresh, and reduce network infrastructure, which it will go on to maintain.
Jonathan Lewis, Capita CEO, said: "We look forward to fully supporting TfL as they consolidate, transform and upscale their network services, essential to supporting mission critical data services across the London transport network."
TfL CTO Shashi Verma said: "This new five-year contract will help consolidate our existing network infrastructure and allow TfL to deliver improvements which will make it work more efficiently for our needs. It will also deliver significant financial savings which we can then directly reinvest in improving transport in London." ®