This article is more than 1 year old
Hancock's hour: Minister of fun makes quips as GDPR questions cover old ground
'Free flow of data, free flow of data, free flow of data'
UK digital minister Matt Hancock has been doing his best to help silly season live up to its name, injecting quips about sport and theatre among prosaic data protection questions.
Yesterday he had the chance to entertain the House of Lords EU Home Affairs Sub-Committee, which had set out for him a fairly pedestrian set of post-Brexit data protection questions to navigate.
Giving the impression of a man who says "unhindered free flows of data" in his sleep, Hancock was ready to toe the party line and push the Conservative government's bid for an adequacy-plus deal.
The session kicked off with some leading questions about the importance of having the Information Commissioner at the decision-making table and making sure the UK doesn't fall of a Brexit data cliff edge.
"It's critical to have uninterrupted, unhindered free flow of data," Hancock said. "For the rest of the EU and for the UK it would be a very serious problem if we didn't have the free flow of data, or even if there were to be an interruption of the free flow of data."
He couldn't really elaborate much on the exact workings of the deal, though Hancock shrugged, insisting that until the EU gives its negotiating mandate, "we can't really go much further."
But what if there isn't a rollover deal, asked the peers – there must be a Plan B?
"There are other alternatives – but an alternative that doesn't provide for the uninterrupted, unhindered free flow of data won't be as good," Hancock replied, by this point clearly considering getting the phrase tattooed on his forehead.
So there isn't actually a Plan B mechanism, the peers pressed.
"There's a series of alternative options," the minster smiled knowingly. But they aren't as good as unhindered free flows of data.
Changing tack, the committee asked whether the UK might be able to diverge from the General Data Protection Regulation once the nation has Brexited.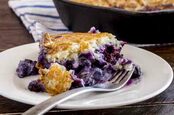 UK.gov wants quick Brexit deal with EU over private data protections
READ MORE
Er... Hancock said, with a pause: "I'm in the middle of legislating a rather large bill to bring us into line with [GDPR], so it would be very odd to dis-align."
Anyway, he continued: "As it happens, I think GDPR is a good law... it's a good set of arrangements," adding that it's "essentially based on the UK's Data Protection Act" – which is sure to be music to EU lawmakers' ears.
It's so good, in fact, Hancock said it's going to be a global gold standard – and the UK would be foolish to try to edge away from it, since everyone in the world wanting to work in the EU is going to have to comply eventually.
"Just because as a sovereign nation we can choose for ourselves whether we do or not, that doesn't mean it's at all sensible not to," Hancock said, sensibly.
Elsewhere in the session, the minister for fun expressed exasperation at the trials and tribulations of being an elected official.
"I'm having to miss the gala opening of Hamilton so I can vote on the EU withdrawal bill," he said, glumly.
With time ticking away, as they glanced at the clock and wondered when the bell would go for Christmas, the peers seemed to finally alight on a strong, and important, line of questioning.
How will the Investigatory Powers Act affect the UK's chances of getting an adequacy agreement? Is his department working with the Home Office?
Hancock was quick off the draw, quipping: "Yes, we are synchronised, like swimmers."
The joke fell a bit flat, as he obviously wasn't loud enough for the cheap seats and had to repeat himself twice. Finally getting the joke, one retorted, you mean, kicking your legs in the air? Hancock dissolved into laughter, possibly pleased he'd avoided giving a more serious answer.
And with that it was over, and Hancock could get on his merry way to spread cheer in the Commons – but not before the peers commiserated with him on his lost chance of Hamilton, and proposed a solution.
"I would very much as a thespian like to volunteer to represent the minister at this very important production," said one. ®