VMware: Sure, you might run our stuff on bare-metal Azure, but we don't have to like it
Imaginary server biz gets super salty, outs Cisco, NetApp
---
VMware is making clear it is not on board with Microsoft's plan to offer its software on bare-metal Azure servers.
A since-softened blog post from Ajay Patel, VMware's senior VP of product development for cloud services, serves as the virtualization specialist's notice to customers that it would prefer they opt for another service.
The thundering blog post was published at the end of last month, decrying the Windows giant. Funnily enough, the article was quietly revised this week "to provide an up-to-date market context" – aka details of the hardware Microsoft is using.
"Recently, Microsoft announced a preview of VMware virtualization on Azure, a bare-metal solution that is stated to run a VMware stack on Azure hardware, co-located with other Azure services in partnership with VMware-certified partners," Patel said.
"This offering is being developed independent of VMware, however it is being offered as a dedicated, server-hosted solution similar in approach to other VMware Cloud Provider Partners (VCPP)."
Patel goes on to spill the beans on how Microsoft is running the VMware service, stating that Redmond is using the Cisco-NetApp Flexpod system to power the cloud service. Microsoft confirmed this in its own blog post on the matter, noting the bare metal configuration will be similar to what it uses for its SAP HANA cloud.
Microsoft announced the VMware-on-Azure service back in November. Redmond freely admitted the service is an effort to pull companies away from vSphere installations and into the Azure stable. VMware does say it is working with NetApp to "ensure compliance and that the appropriate support model is in place."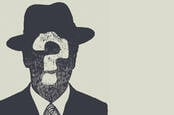 VMware refuses to support its wares running in Azure
READ MORE
VMware's longtime advocacy of Flexpod for virtual server use will make it very hard to claim it can't support the Azure service.
Still, Patel makes it clear that VMware would rather its customers go with AWS, noting that VMware works with Amazon to have its AWS service fully tested and supported; something Microsoft can't yet claim.
"With this offering, we are delivering to customers a jointly architected, and fully tested and validated cloud service that integrates the world's leading private and public clouds," Patel said.
VMware also endorsed the cloud service it runs with IBM and noted that CenturyLink, Rackspace, and Virtustream also provide cloud services that have gotten its seal of approval.
"VMware is focused on delivering value to customers and harnessing the reach and capability of over 4100+ VMware Cloud Provider partners," said Patel. "We are committed to engineering, testing and validating cloud solutions that meet the needs of our customers." ®