Camera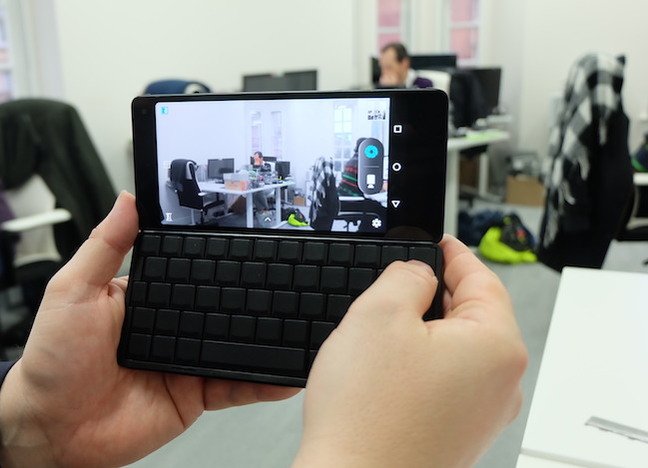 The (optional) camera in action
One brand-new feature is the camera. Planet found that about half of the backers were keen on one, while the other half didn't care. Back in September we told you that Planet would offer a camera "kit" with a tool allowing you to remove the backplate easily.
Here's how it works. Slide in the tool – here played by a thin metal strip – and gently lever off the cover.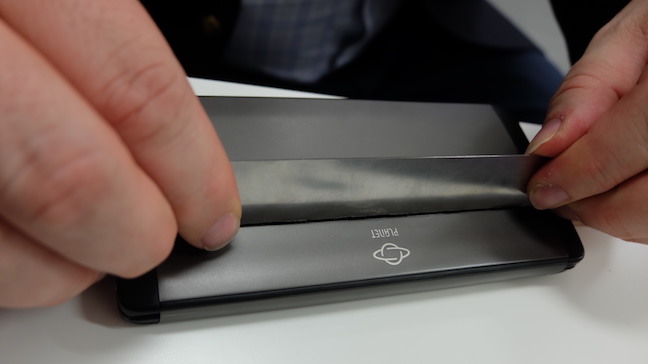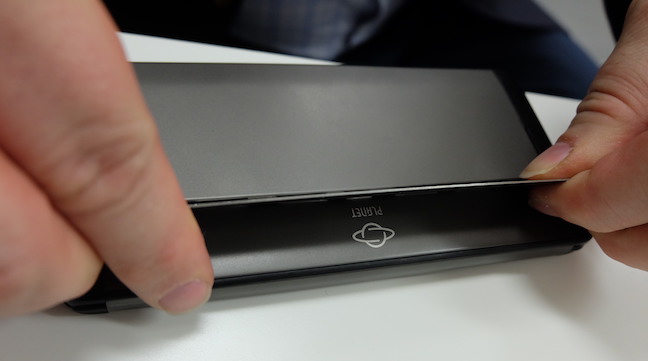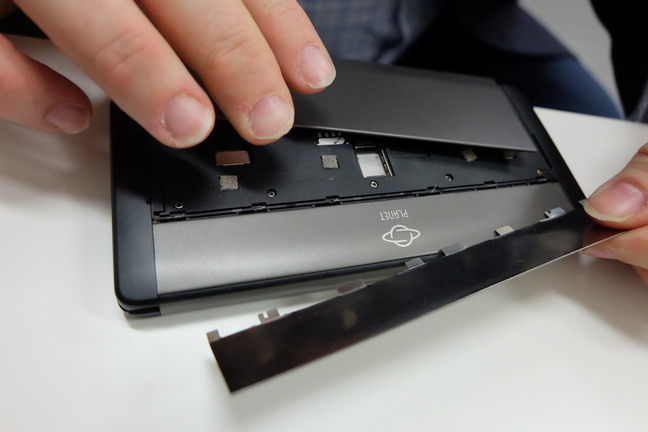 Popping off the back to fit the SIM, microSD card or camera module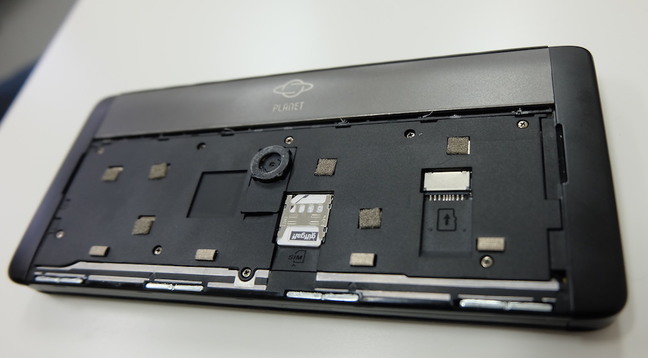 Open Sesame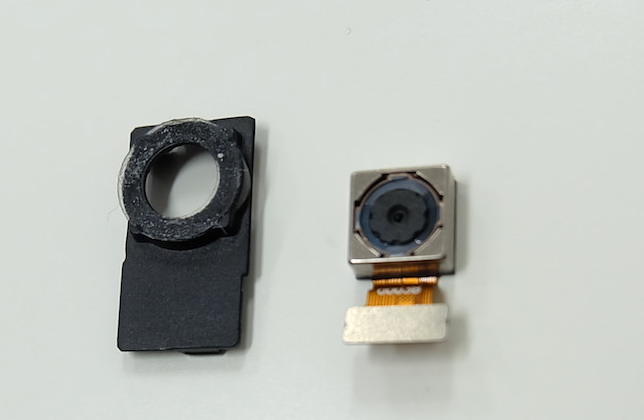 The tiny camera module itself
Calls
If you opt for a Gemini with a SIM card slot (as opposed to the Wi-Fi-only model), you can use it as a phone. I tried it with the standard phone app, and it worked. It's a bit strange holding something with no display at all. The optimal position, I found, is with case closed, the top cover towards you, gripping the middle of the device. Of course you can use it in screen open mode with a speakerphone (or Bluetooth earpiece for privacy).