The custom Gemini software... and Linux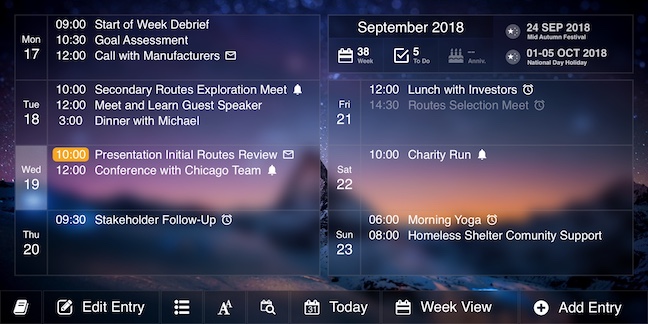 When I last saw Gemini three months ago, and learned they were writing a new Agenda program, I admit rolling my eyes a bit. This seemed a bit retro – in 2017 didn't everyone use their own favourite (or corporate) calendar app? Surely Gemini's success lay in carving out a niche around its USP, not harking back to some golden age of computing? Well, I'll admit to being wrong – it makes perfect sense. The calendar app can sync locally to Planet's servers or just piggyback on any calendar servers running in Android.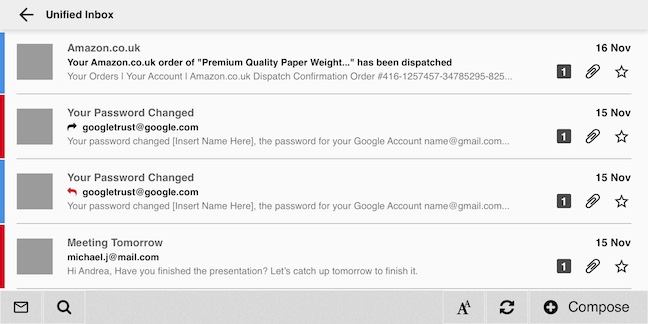 The Gemini Agenda is designed around the fact your fingers shouldn't be moving too far from the QWERTY. The same idea has informed the custom email client – very much a work in progress – which is a tweaked version of the open-source K-9 Android mail app. Here, too, there are useful controls positioned along the bottom of the screen. And it will incorporate shortcut keys.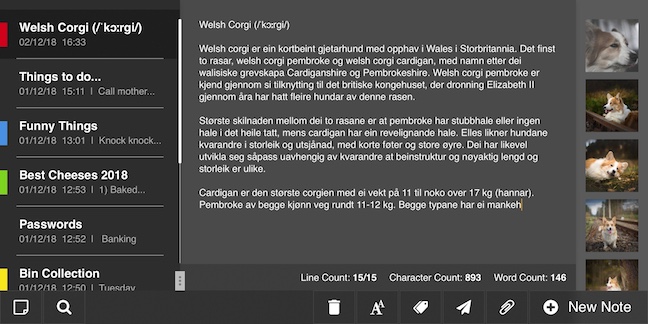 Notes with optional dark theme
And finally, the wonder that is Linux. The Planet team is experimenting with running Linux apps in Android, and CTO Davide Guidi demonstrated some progress.
Linux-on-Android uses the XSDL X-Server for Android. Performance looks decent at this early stage, and it can share a clipboard with the host. Guidi said the Xfce window manager looked the most promising at this stage.
The Plasma project wants to offer a full application stack for an open-source phone, and could ultimately offer something useful, while the Halium project seeks to offer a "unified" Linux for smartphones. There's clearly lots of work for enthusiasts, as Android is Planet's main focus, but it isn't hard to imagine a mature Linux platform on the hardware in a year or two, well supported by the community.
The initial production run will be 3,000 units. Gemini is still available at discount pricing for backers: $299 (Wi-Fi only) and $399 (SIM and Wi-Fi), before it goes up to $499 and $599.
I left Planet wondering what mobile I'll get next – since I won't be needing a smartphone any more. Suggestions welcome. ®