After years of searching, the wreck of World War I submarine AE1 has been found in waters off New Guinea.
AE1 has several historical distinctions: it was Australia's first submarine, and it was the country's first submarine to be lost in war – and it was also the first Allied submarine lost in the war.
The submarine was built in 1911 in Blighty by Vickers Armstrong, one of two (the other, naturally, designated AE2), AE1 was a 55-metre sub of 599 tonnes surface displacement. It could hit 15 knots at the surface and 10 knots below, had four 18-inch torpedo launch tubes, and a crew complement of 35.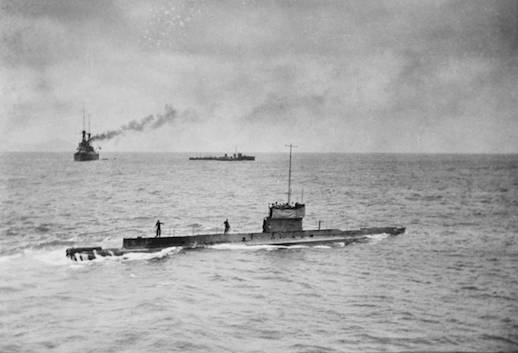 Australian War Memorial Collection image of AE1 off Rabaul in 1914
Australia's fleet pushed Germany out of its New Guinea territories in 1914, and in September of that year, it joined the HMAS Parramatta on patrol. The two became separated, and AE1 was never seen again until now.
In early November, the government slung AU$500,000 towards the latest of 13 expeditions to search for AE1 in the 103 years it's been missing, and this time, the search was successful.
Funds for the search also came from the Silentworld Foundation, the Australian National Maritime Museum, and the Find AE1 team.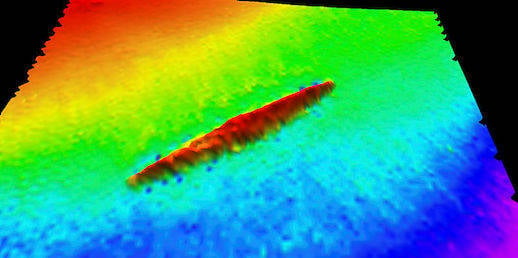 Fugro Equator survey image of AE1. Source: Department of Defence
While the exact location hasn't been revealed, the search from survey vessel Fugro Equator concentrated on the area between Rabual Harbour and Duke of York Island, at a depth of 300 metres.
The search personnel and crew of the Fugro Equator conducted a memorial service for the submarine's officers and sailors.
Australia's Department of Defence has an image archive here. ®