Maplin CEO Oliver Meakin has quit the troubled geek emporium to run the Gaucho Group, a chain of Argentinean steak houses.
Meakin took the helm at the Brit electronics retailer in August 2015, a little more than a year after current private equity owner Rutland Partner bought the company for £85m.
"Oli has been instrumental in the repositioning of Maplin as a differentiated technology retailer and the board and I would like to express our sincere thanks for his leadership," said chairman Darren Shapland.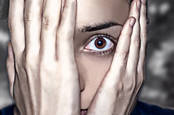 One more credit insurer abandons Maplin Electronics
READ MORE
The exec baton is being passed to commercial director Graham Harris, who Maplin said had worked with Meakin in recent months to "ensure the best result for Maplin over our important Christmas trading period".
"As an architect of the transformation plans for Maplin alongside Oli, Graham is the natural successor," Shapland added.
Maplin, which still runs a network of 211 stores in the UK staffed by nearly 2,600 people, needed to have a decent run of form over the festive period as its financial results have fallen under the glare of concerned credit insurers in recent months, as exclusively revealed by The Register.
First, QBE entirely removed lines of credit indemnification on the company in October - meaning trade suppliers that used QBE would have no safety net should Maplin go under.
Then, in December, Euler Hermes pulled its coverage, with the result that Tech Data - the UK's largest IT distie - refused to supply Maplin. A spokesman for Maplin told us it was still being supported by other suppliers.
Maplin parent MEL Topco reported a loss of £11.7m (including £8.32m interest payable on loan notes, tax, and interest received) for the fiscal year ended 19 March 2016, on sales of £234.5m. This compared to sales of £236.2m and a net loss of £6.23m in the prior year.
The carry-forward loan note position was £63.82m with £17.45m accrued interest rolled up. The shareholder loan notes are redeemable by the end of June 2019.
The next set of results for fiscal '17 are due in March, although Maplin pushed out some abbreviated numbers last year that showed a very minor recovery in sales but losses widening.
The Reg awaits further news on the progress, or not, of Maplin's "transformation plans" and their impact on the bottom line. ®