And we return to Munich's migration back to Windows – it's going to cost what now?! €100m!
Why are you doing this?
Munich City officials could waste €100m reversing a 15-year process that replaced proprietary software with open source following an official vote last year.
Munich officials in 2003 voted to migrate to an in-house custom version of Ubuntu Linux called LiMux and tailor digital docs to be compatible with LibreOffice. Now the councillors have decided that Munich will switch some 29,000 PCs to Windows 10 and phase out Linux by early 2023.
The cost of the U-turn could be even more catastrophic if another council vote by the end of 2018 fails to take a more reasoned tally. An approval would replace the open-source office suite LibreOffice with Microsoft Office.
That decision will cost the city upwards of €50m plus another €50m to revert to Windows 10, according to reports. The bill results from a combination of buying Windows 10 licences and converting some 12,000 LibreOffice templates and macros along with developing a new templating system for Microsoft Office.
Here is the rub: LibreOffice is a free cross-platform suite so it runs on Windows 10. The city already paid to convert files from Microsoft Office to LibreOffice.
Flawed thinking?
Those supporting the anti-Linux cause claim Windows 10 will solve perceived compatibility issues with applications and hardware drivers. They contend that quitting Linux will remove the need to also run a bank of Windows computers as some kind of backup.
Opponents, however, say it's crazy to pay twice for a costly migration that takes years to complete. Why not just fix the internal IT disorganisation?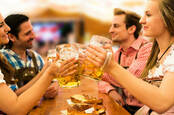 Munich council: To hell with Linux, we're going full Windows in 2020
READ MORE
What Munich does is defy reliable research. Large organisations successfully deploy free software in far larger numbers than Munich ever did. See here for a list maintained by The Document Foundation, the organisation behind LibreOffice.
"There are many examples. Munich was definitely not the only one," says Italo Vignoli, a founder of The Document Foundation.
Matthias Kirschner, president of the Free Software Foundation Europe, says this list continues to grow, and that "almost every two weeks you have a new example of free software being used in a public administration".
For example:
The French Gendarmerie switched 70,000 PCs to Gendbuntu, a custom version of the Linux-based OS Ubuntu
15 French ministries switched to LibreOffice
The Dutch Ministry of Defence switched to LibreOffic
The Italian Ministry of Defence will switch some 100,000 desktops from Microsoft Office to LibreOffice by 2020
Copenhagen hospitals switched 25,000 PCs from Office to LibreOffice
Also consider Rome, which is installing the LibreOffice suite on all of its 14,000 PC workstations across the city. In 2018, Rome will run a pilot to test the use of workstations running Linux.
Costly deliberations
The LibreOffice rollback in Munich will involve spending €89m to restructure the city's IT department to make it more efficient. Those costs include a first test with Microsoft Office, according to Kirschner.
"An independent expert should estimate the follow-up costs for the migration of several thousand macros, forms, and templates before a decision by the city council," he said. "If the city council would decide to switch the Microsoft Office, the Green Party currently estimates that the overall budget will be over €100m." The Green Party was one of those who voted in favour of continuing with the Linux rollout.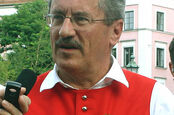 Munich's mayor claims €4m savings from Linux switch
READ MORE
Figuring the total cost of ownership (TCO) between proprietary and open-source software is a guessing game. You must assess administration and upgrade costs, technical support, and end-user operation costs. The results vary for different companies, public administrations, or other organisations.
Going from Office to LibreOffice would trigger substantial savings – at least according to Vignoli, citing a presentation (PDF) by Eric Ficheux.
But figuring the TCO of Windows versus Linux lacks reliable supporting studies, noted Vignoli. "Most research is sponsored by proprietary software companies, and as such might be biased."
Contributing towards the cost of figuring out TCO are:
Software licence (or lack thereof)
Service and support costs
Migration costs – hardware, applications, services
Development, testing and rollout of patches
Integration – between Linux and open-source software and between these and proprietary software
User training
Desktop or cloud?
The debate can rage about TCO and sale but the elephant in the room remains: the risk posed to digital independence by being locked into a single proprietary architecture? Freedom from Redmond and Windows were two of the drivers behind Munich's desire to cut free from Microsoft 15 years ago.
Reverting to Windows and Microsoft returns to that risk, albeit in a slightly transformed world of more open data formats.
Also, this is a world substantially different from 2003 – a world of cloud. In this world, the presence of cloud-based productivity apps accessed through a web-based UI make a matter of indifference the subject of what's running on the desktop. Linux or Windows matters less in a world of browsers.
Ironically, though, cloud reboots the same old arguments of independence.
Your data is stored on somebody else's computers with little prospect of migration. According to Free Software Foundation campaigns manager Molly de Blanc, that poses similar issues of control.
"In the case of municipally owned data and work, asking a corporation to not just protect but also hold all of your assets seems somewhat counter to the idea of ownership by the people," she told The Register. ®