This article is more than 1 year old
Yahooooo! says! its! email! is! scrahoooo-ed!
Services down and out for seven hours and counting
Yahoo! Mail – yes, amazingly it is still a thing – is today taking a break from business as usual norms with the service down for almost the past seven hours.
Since circa 9am, the email service has received hundreds of complaints an hour on downdetector.co.uk, with users moaning about persistant "error 15" messages, and others telling of short periods of functionality before being kicked out of their accounts.
Yahoo's customer care Twitter account belatedly acknowledged the outage after 2pm, saying it had "received reports that users are seeing temporary access errors when accessing #YahooMail", and that it was "working to fix this as quickly as possible."
More than a full hour later, the social media ninjas at Yahoo updated the customer base to say it still didn't know when it would be able to make things better.
"There is no estimated time of resolution to share at this point."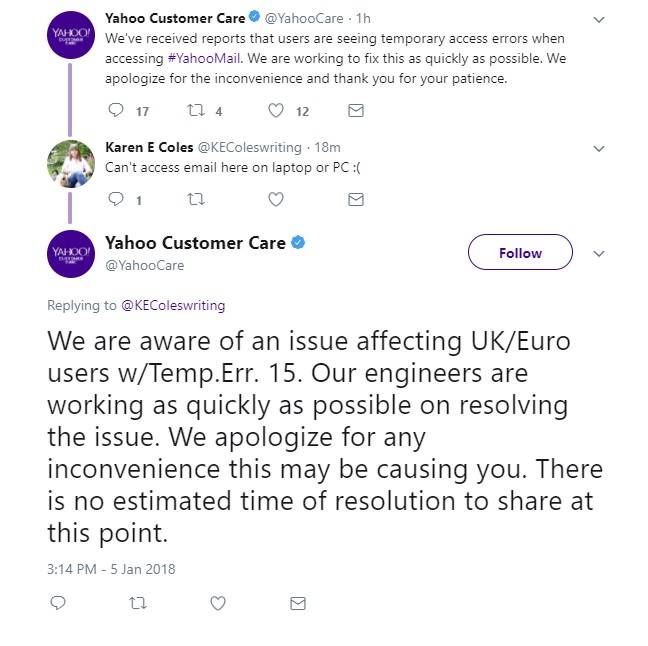 Yahoo Customer Care's original tweet and addition
This level of clarity didn't go down well with Twitter users, who took issue with the wording of the tweet.
"Not very temporary: it's been inaccessible since this morning" said user @sarahmhall, while @glueysuey said : "Received reports??? It has been down all morning - not acceptable!"
A few Down Detector users also made reference to the 2014 data breach that was only revealed last year. One Adrian HX said: "It will be the Russians or the North Koreans up to no good again I expect."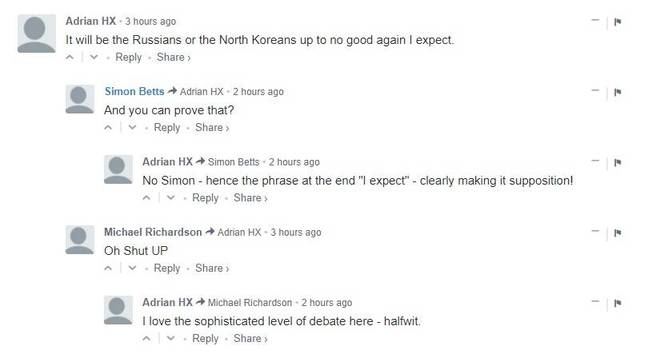 How to pass the time when you can't access your inbox
The Register has asked Yahoo! for comment. ®