Google kicks itself out of its own cache when serving AMP pages
Google.com URLs for stories published elsewhere are on the way out
---
Google's come up with a way to kick itself out of URLs served to mobile devices from its cache, an effort that will mean pages from around the web no longer score an unwanted google.com address.
URLs appear to come from Google thanks to the Accelerated Mobile Pages (AMP) project the company championed. Like so many Google efforts AMP is both good for the web and good for Google: by offering a way for sites to deliver pages to mobile devices more quickly it improves the reading experience for punters, while also making the web more friendly to Google's ads.
So helpful to Google, in fact, that the company took it upon itself to serve some content from its own cache after Google searches. Doing so meant that a Register story, for example, could score the URL https://www.google.com/amp/www.theregister.com /amp.doc.html.
That's a worry for three reasons, the first of which is that it is in users' interests to know exactly where a page comes from so they can make a decision about whether or not to trust it. If google.com wraps itself into an address containing nastyware, criminals get a leg-up.
The second is that webmasters aren't super-keen on their sites' names disappearing from pages.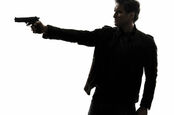 Kill Google AMP before it kills the web
READ MORE
Google's Tech Lead for the AMP Project, Malte Ubl, offered a third reason in a Tuesday post in which he wrote that current arrangements meant removing the Google.com URL would have let publishers know what readers were keen on before they visited sites, a privacy no-no.
Hence Ubl's announcement that Google has found a fix: by using the Web Incubator Community Group's Web Packaging Standard it's found a way to keep page delivery swift but also to preserve sites' URLs when they're served from Google's cache.
Ubl wrote that Google hopes to implement its work in the second half of 2018, by adding some new bits to the WebKit browser engine and helping other browser-makers to adopt it.