This article is more than 1 year old
How are the shares, Bry? Intel chief cops to CPU fix slowdowns
Don't worry, Chipzilla is 'working tirelessly' to resolve the issue
Intel's boss has finally admitted software fixes to address the Meltdown and Spectre vulnerabilities in most modern CPUs will incur a performance hit.
At the Consumer Electronics Show in Las Vegas on Monday, Brian Krzanich stuck to the line the design weaknesses represented an "industry-wide issue across several different processor architectures".
He said Chipzilla has no evidence that the processor flaws – successfully demonstrated by security researchers – had been exploited by malicious hackers and advised businesses and consumers alike to apply security patches.
"As of now, we have not received any information that these exploits have been used to obtain customer data," Krzanich said. "And we are working tirelessly on these issues to ensure it stays that way. The best thing you can do to make sure your data remains safe is to apply any updates from your operating system vendor and system manufacturer as soon as they become available."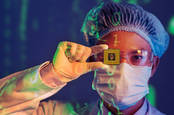 Meltdown, Spectre bug patch slowdown gets real – and what you can do about it
READ MORE
Krzanich went on to promise fixes for the majority of Intel CPUs within a week, with the rest to follow by the end of January.
"We believe the performance impact of these updates is highly workload-dependent," he said. "As a result, we expect some workloads may have a larger impact than others, so we will continue working with the industry to minimise the impact on those workloads over time."
Intel's admission follows public statements by other IT heavyweights that applying the Spectre and Meltdown patches incurs a price. Red Hat has spoken of a performance hit of between one to 20 per cent, while Google has spoken about "minimal performance impact".
Impacts are workload-dependent with Amazon customers, among others, already seeing the effects of patching, as previously reported.
The reduced horsepower effects are mainly the consequence of Meltdown patches, which on Linux apply separation between the kernel and user virtual memory address spaces through a technology called Kernel Page Table Isolation, or KPTI.
Meltdown and Spectre have shaken the IT industry to its core since they were exposed by The Register last week.
Meltdown creates a means for user applications to read kernel memory and is limited to Intel processors (and the Arm Cortex-A75). Radical patches for Linux, Windows and macOS have been designed and delivered to address the vulnerability.
The other flaw, Spectre, is more difficult to exploit, and potentially more serious and trickier to fix properly. Spectre has been demonstrated on Intel Ivy Bridge, Haswell and Skylake processors, AMD Ryzen CPUs, and several ARM-based Samsung and Qualcomm system-on-chips that end up in smartphones.
A combination of microcode updates and kernel countermeasures known as Indirect Branch Restricted Speculation (IBRS) have been developed to thwart attacks that steal data from kernels and hypervisors. But Intel has not yet released updated microcode for Linux users – official downloads date back to November 2017.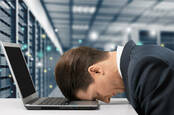 More stuff broken amid Microsoft's efforts to fix Meltdown/Spectre vulns
READ MORE
Reader Tim S told The Register: "This has left Linux users and developers in the dark and has forced e.g. Debian developers to package unofficial versions dating from December but this doesn't patch many processors. Even for relatively recent processors such as Skylake desktop processors, the available packages (both official and 'unofficial') include Skylake microcodes dated April 2017 – before Intel was notified of the bugs – and so almost certainly don't patch the problem."
Another variant of Spectre, through which hackers might be able to spy on applications, remains unpatched. Several software-based mitigation approaches for Spectre have been suggested and may well have some utility, even though it looks like they will fall short of completely nailing the problem.
Daniel Genkin, one of the authors of the Spectre research paper, previously told El Reg that only a hardware redesign would eliminate the root cause of Spectre. CERT initially agreed with this assessment, stating on January 3 that the "underlying [Spectre] vulnerability is caused by CPU architecture design choices. Fully removing the vulnerability requires replacing vulnerable CPU hardware", before modifying its advice to applying vendor fixes later in the week. ®