This article is more than 1 year old
Memo man Damore is back – with lawyers: Now Google sued for 'punishing' white men
We're now into minute 21 of his 15 minutes of fame
James Damore, the software engineer fired from Google after ironically firing off a neurotic memo about "neurotic" women, has launched a class-action lawsuit in the US against his former employer.
The sueball was lobbed into the Superior Court of California in Santa Clara on Monday by Damore and fellow former Googler David Gudeman. It accused the internet advertising giant of systematic and deliberate discrimination against white male staff who held conservative viewpoints – alleging the duo plus other white dudes were victimized and blacklisted for roles within the corporation.
"Damore, Gudeman, and other class members were ostracized, belittled, and punished for their heterodox political views, and for the added sin of their birth circumstances of being Caucasians and/or males," the 161-page court filing [PDF] stated.
"This is the essence of discrimination—Google formed opinions about and then treated Plaintiffs not based on their individual merits, but rather on their membership in groups with assumed characteristics."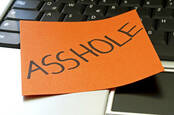 Your top five dreadful people the Google manifesto has pulled out of the woodwork
READ MORE
Damore was fired in August after his anti-diversity essay, distributed within Google, was made public. The manifesto claimed women were more prone to "neuroticism" than men, and essentially tried to make the case that girls just typically don't make good engineers.
Gudeman worked for Google for three years before being terminated over comments he made on an internal company chat board in which he questioned whether a Muslim coworker really had been targeted by the Feds for investigation.
In their lawsuit, the pair claimed Google staffers openly discussed in meetings how women and members of certain ethic groupings would receive preferential treatment when it came to hiring and promotions. White and Asian men were excluded from such advantages, the lawsuit alleged.
The filing described how departments that achieved equality of sex in the workplace were praised by senior company executives. Those that didn't make the numbers were booed by staff, it is claimed.
The lawsuit claimed that gangs of roaming "progressives" would stalk conservative members of staff on internal message boards and try to get them fired. This would be done by either launching formal complaints against them or by running covert, or not-so covert, blacklists to avoid having conservatives on their teams.
It also claimed that Google actively discriminated against "conservative parenting styles." It noted that the corporation's internal Google+ discussion boards had chat rooms for various subgroups, such as furry fans and transgender members of staff, while people interested in "traditional heterosexual monogamy" were left without any message board.
This conduct put Google firmly in breach of employment law, the suit claimed. The plaintiff's lawyer Harmeet Dhillon argued they have clear grounds to sue the tech behemoth. In a press conference on Monday, Dhillon, who is also the Republican National Committee's Committeewoman from California, said people shouldn't be discriminated against for their political beliefs.
All this means busy times ahead for Google's legal department, which is also fighting a resurgent discrimination lawsuit brought by ex-Googlers upset they were being stiffed on pay and promotions due to being women.
Damore, who has remained unemployed since leaving Google, and his co-plaintiff are asking for compensatory and punitive damages against the company. Dhillon said she expects dozens of other conservative Google staffers to join the class-action suit.
"We look forward to defending against Mr Damore's lawsuit in court," a Google spokesperson told The Register. ®