MPs have slammed government's approach of touting tech "as its magic solution to customs post Brexit" in a Parliamentary debate.
Mel Stride, financial secretary to the Treasury, was discussing the Cross Border Trade Bill, which will lay the groundwork for Blighty exiting the EU customs union.
He said the government has outlined an option to create "a highly streamlined customs arrangement, which comprises a number of measures to help to minimise barriers to trade, from negotiating the continuation of some existing trade facilitations to the introduction of new, technology-based solutions".
However, some MPs were sceptical of the ability of government tech to deliver.
Labour MP Peter Dowd said: "Although the Treasury is keen to tout technology as its magic solution to customs post Brexit, ministers have failed to offer specifics on what a new customs system will look like and on whether it will even be ready in time.
"At the same time, there remains huge underlying questions about whether the current customs declaration service programme can deal with the sheer workload and pressure post Brexit.
"A new IT system is no substitute for a fully resourced and staffed HMRC. Even with a transitional arrangement with the EU, the Treasury must recognise the urgent need to increase HMRC's budget and staff, which is why the opposition will attempt to amend the Bill to require ministers to report back to Parliament on HMRC staffing levels and on the progress on testing and implementing these new systems."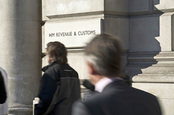 MPs slam HMRC's 'deeply worrying' lack of post-Brexit customs system
READ MORE
The Public Accounts Committee has already cast serious doubts on post-Brexit IT underpinning borders, agriculture and HMRC's Customs Declaration Service, which will replace the Customs Handling of Import and Export Freight (CHIEF) system.
Conservative MP Anna Soubry noted the "profound irony" in discussing how there will be "new technologies, put in new systems and do all these other hugely complicated, very expensive things, in order to cope with leaving the customs union," despite a belief in free trade.
Fellow Tory MP Richard Graham disagreed. "To be honest, I think my right honourable friend the Member for Broxtowe (Soubry) underestimated the importance of technology not just in business, but for our customs processes.
"Regardless of whether or not we had decided to leave the EU, replacing the existing customs system, CHIEF, with the new IT platform, CDS, will, although it comes with a caveat about new government IT systems, help our customs regime – it is currently rated fifth out of 160 countries in the world for its efficiency by the World Bank – to maintain or improve our position."
Asked by Conservative MP Ken Clarke whether the UK might re-enter the customs union at some point, Stride said the possibility was open.
"In June 2016, the British people took a decision – people may have ended up on different sides of the argument, but they took a clear decision – that we would exit the European Union. As a consequence of that, we will be leaving the customs union."
But he added that does not have to be a permanent consequence. "However, clause 31 does indeed facilitate our future ability to enter into customs union arrangements with other customs unions or territories, subject to the express will of Parliament." ®