This article is more than 1 year old
US appeals court trims $50m off Oracle's take in Rimini Street law battle
Database giant happy as Larry that copyright infringement ruling allowed to stand, though
A US appeals court has knocked $50m off Oracle's $124m winnings in its 2016 copyright case against Rimini Street.
On Monday, the Ninth Circuit Court of Appeals largely upheld the enterprise software giant's claims that Rimini Street violated its copyright on software and support materials. But it tossed out the findings that Rimini Street violated a pair of laws in California and Nevada.
The three-judge panel said in its opinion [PDF] that Rimini Street did in fact run afoul of Oracle's copyright license when it copied some support materials and downloads that it used to provide support services to enterprise customers who were using Oracle software.
Later, however, the panel finds that the district court erred when it ruled that Rimini Street's use of automated downloaders to get Oracle support materials were a violation of the California Comprehensive Data Access and Fraud Act and the Nevada Computer Crimes Law.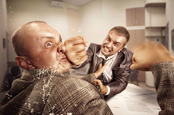 Rimini Street: Dispute with Oracle is contract law, not copyright
READ MORE
"Oracle obviously disapproved of the method— automated downloading—by which Rimini took Oracle's proprietary information," the panel wrote.
"But the key to the state statutes is whether Rimini was authorized in the first instance to take and use the information that it downloaded."
The damages for violating the two laws were tossed, along with the awards for attorneys fees and some taxable spare change. In total, Rimini Street says it be able to recoup around $50m of the total $124m bill it had faced, and CEO Seth Ravin will not have to pay costs he personally faced for violating the state laws.
"The Court of Appeals, while affirming the jury's finding of 'innocent' copyright infringement for processes that Rimini Street claims are no longer in use since at least July 2014, stated that Rimini Street' provided third - party support for Oracle's enterprise software, in lawful competition with Oracle's direct maintenance services," Rimini Street said of the decision.
"Rimini Street will continue to prosecute its pending claims against Oracle for, amongst other claims, what Rimini Street believes are illegal anticompetitive practices."
Oracle, meanwhile, is choosing to focus on the portion of the judgment that went its way, saying the copyright claims are what is important.
"We are pleased that the Court of Appeals affirmed the judgment on Rimini Street's infringement of all 93 of Oracle's copyrights in this case," Oracle said.
"Copyright infringement is at the core of Oracle's dispute with Rimini, and Court of Appeals affirmed all of the trial court's and the jury's findings that Rimini blatantly violated copyright law.
"We look forward to the trial court issuing a permanent injunction against Rimini for its egregious and illegal conduct." ®