This article is more than 1 year old
Solaris 11.next becomes Solaris 11.4, but new features aren't set
Delivery promised some time in 2018, as Big Red says Solaris updates prove it can do continuous integration
Much of the world tunes out between Christmas and New Year, and The Register shuts down. But Oracle decided that was the perfect time to reveal a little more about the future of its Solaris operating system.
The guts of its twin holiday season posts on the OS were that it plans to give the world Solaris 11.4 some time in 2018, and that the promised continuous delivery of new features announced as it canned version 12 of the OS have already begun.
Both posts put a very positive spin on things that may not be entirely justifiable.
The post on the next version of Solaris revealed it will be called "Solaris 11.4" instead of "Solaris.next" will emerge " In the first half of 2018". That's in line with last year's admision the release would be delayed and Oracle's roadmaps that suggest deployment may not be an option until 2019.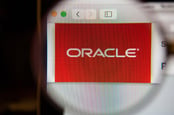 Solaris 12 disappears from Oracle's roadmap
READ MORE
But the post also revealed that the feature set of update is not settled: the post instead offered "a short list of just a few of the new capabilities that might be coming in Oracle Solaris 11.4." Which suggests a debut late in 2018's first half rather than any time soon.
The features under consideration are:
Enhanced exploit mitigation with SPARC SSM
Trusted Services via SMF
Unified statistics gathering with a RESTful API and a graphical interface.
Compressed & resumable replication with ZFS
Asynchronous ZFS data set destroy
Agent-less configuration and management via REST
Configuration at Scale via Puppet or Chef
Scalable Zone Boot Environment Management
Network configuration via SMF and AI
The post on Solaris already having adopted continuous delivery also deserves close reading as it noted that Big Red has achieved its DevOps-y update plans using its existing "Support Repository Updates (SRUs)". Those updates, as this Oracle note from 2012 records, are monthly and "primarily deliver bug fixes. They may also deliver low risk feature enhancements." We'll leave it to readers to decide if the long list of changes to Solaris made during 2017 constitute business as usual for the OS or evidence of new continuous delivery capabilities. We asked Oracle if it's a significant change but haven't heard back at the time of writing. ®